September's Special Offer: AMERICAN BLACK WALNUT LACQUERED. RUSTIC GRADE for £39 inc. vat
As Fall approches we are creating our Autum Special Offers. One of the most popular is American Walnut Multilayer Floor Offer.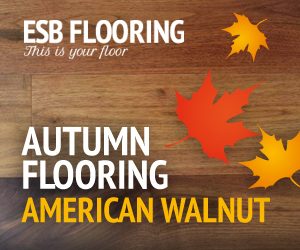 American Black Walnut is a very impressive wood – grown in Eastern North America. The colour ranges from a lighter yellowish brown to a dark chocolate brown.