Engineered Wood Flooring (also called Engineered 3-Ply) is a popular alternative to solid wood flooring thanks to it's superior stability and suitability to various environments.
How is Engineered Wood Flooring made?
There's more to Engineered Wood Flooring than meets the eye. Engineered Wood flooring comprises of three layers of real wood pressed together with adhesive under extremely high pressure. The base layer provides the stable foundation of the floor and is typically made of pinewood. The middle layer is typically made from a softer material such as birch plywood. The top layer is the solid wood veneer, and is the only visible layer once the floor is laid.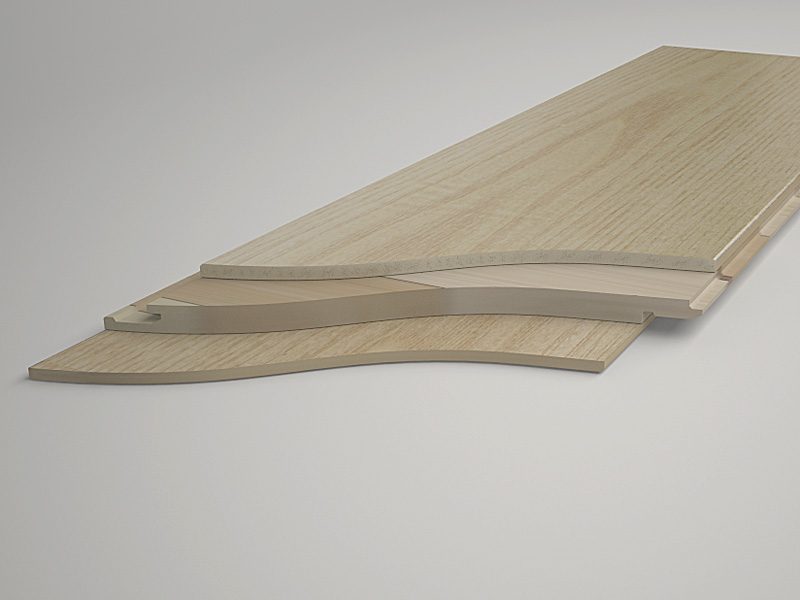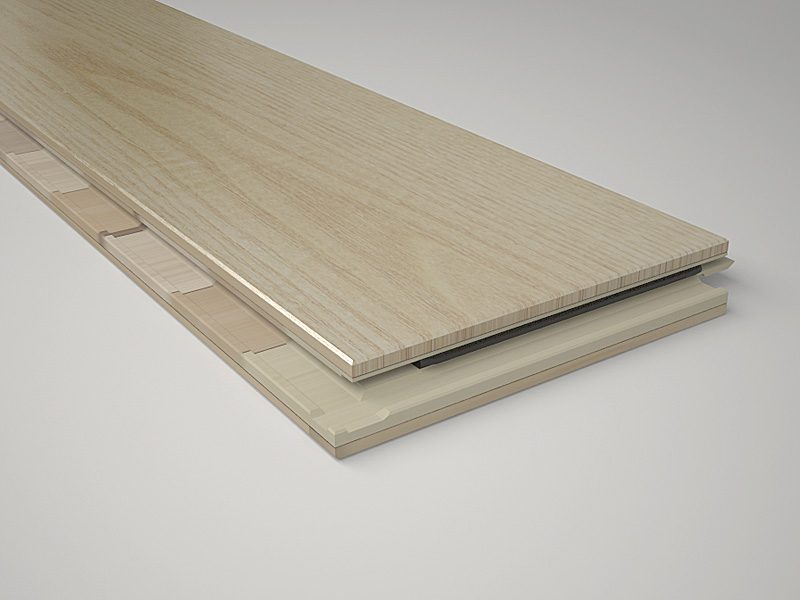 This method of construction and installation makes the floor stronger and more durable than other types of wood flooring, including solid wood and multilayer.
But how? …Imagine one plank is 140mm wide by 1860cm long. The pinewood base is one single strip that is 140mm wide by 1860cm long. The birch plywood strips are then placed on the pinewood from top to bottom, fixed to the base with adhesive under high pressure. The strips also form the locking system that is used to fix one board to another; the two different locking systems are Tongue & Groove or Click. Finally the top layer is placed over the plywood strips. The top layer or veneer is usually between 2mm to 4mm thick. This can have any number of finishes to achieve a desired look.
Together, this creates a floor that is extremely stable and able to keep its shape in sudden or extreme temperature changes, making it perfect for rooms with varying conditions.
The methods of constructing wood flooring are always advancing to make it even stronger and more affordable. For example, some floors will have a High Density Fibreboard (HDF) core with a veneer top layer.
Advantages of Engineered Wood Flooring for consumer's are:
·    Engineered Wood is more suitable for basements, conservatories or rooms that may be humid or damp
·    Engineered Wood is suitable for under floor heating
·    Engineered Wood comes in a larger variety of textures, looks and finishes to suit more tastes and needs
·    IInstallation of Engineered Wood is easier and cheaper than Solid Wood
·    Engineered Wood Flooring is real wood. Often Solid Wood Flooring is referred to as Real Wood Flooring giving the incorrect impression that Engineered Flooring is not real wood; Engineered Wood Flooring is 100% real wood flooring and it looks just as good as Solid Wood Flooring
·    Engineered Wood will also last a lifetime; when needed, it can be sanded down and re-treated to look as good as new or have a new look altogether
Another type of wood flooring is Engineered Multilayer floor.
Unlike Engineered Wood Flooring, Multilayer flooring is constructed using multiple layers of plywood. The main advantage of Multilayer flooring is that the top layer of veneer is typically thicker than with Engineered Wood Flooring – it ranges from 4mm to 6mm.  This means you can sand the floor three or four times in its lifetime.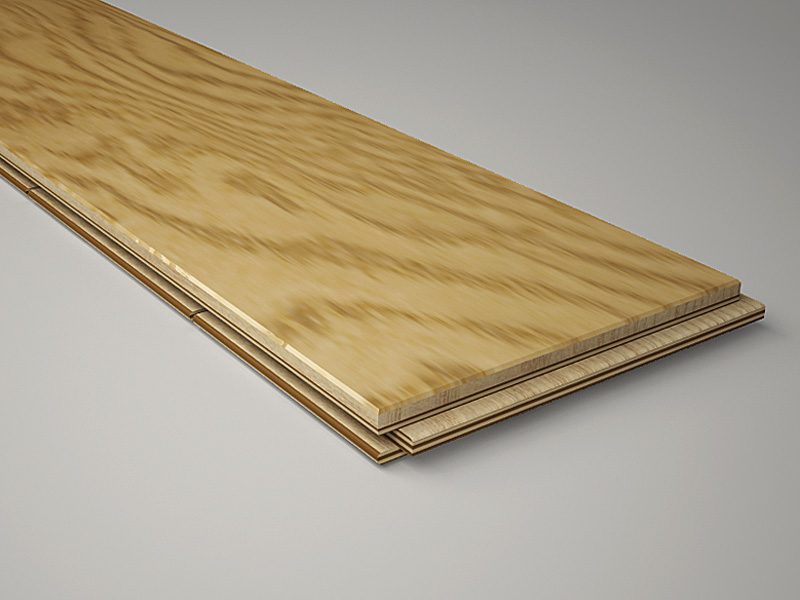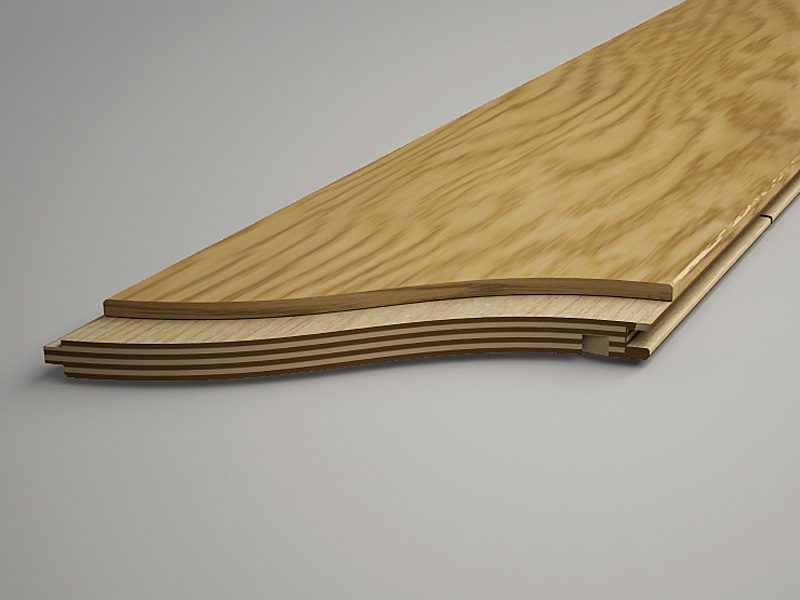 However, it is not as strong or stable as Engineered Wood Flooring and when installed over under-floor heating more care and attention is required. For example, the heating should be turned on more gradually.
Below are two pictures demonstrating the layers in multilayer flooring. Imagine sheets of plywood and birch wood placed one on top of the other bonded together with adhesive under high pressure, and then the solid surface veneer on top.
For advice about the best wood flooring for your home feel free to contact the ESB sales team. Contact us now to request your no hassle no obligation free samples or come down to our North London showroom for a closer look.