In this article, you'll learn basic information about parquet flooring. That term denotes a flooring option of French origin, it stems from the word 'parqueterie' and dates back to the mid or late 17th Century. When you hear that word, what comes to mind is Versailles and the Grand Trianon. Parquet flooring is a wood flooring solution that is made from small wood blocks or strips installed in such a way that they create regular geometrical patterns.
At the very beginning, parquet flooring was used to cover or replace cold tiles. It has won general acclaim and has gained popularity over the years.
Parquet floor installation is not a task for a novice, no matter how skilled they think they are. That traditional type of flooring is often likened to mosaic flooring and is in high demand thanks to its decorative effect. For that sort of floor, various species of wood may be used, e.g. walnut, lime, maple, oak, cherry or pine.
Usually, it is laid in regular and geometrical, angular shapes. So you can see lozenges, square-like shapes, or triangles. Very popular patterns for this traditional flooring solution also include stars and sun effects. For people who want to get a different effect that will stand out less should go for herringbone or chevron patterns (herringbone, double herringbone, triple herringbone, chevron, and boxed patterns are among those most popular).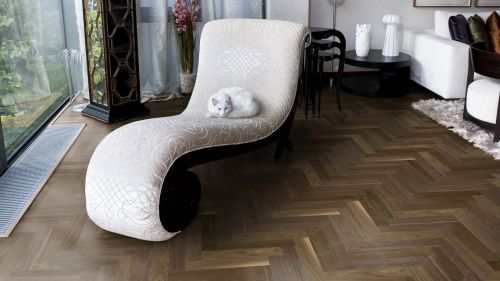 1. Herringbone Pattern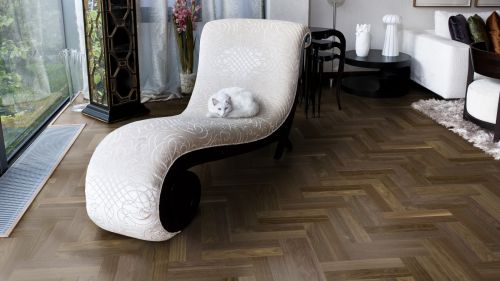 2. Double Herringbone Pattern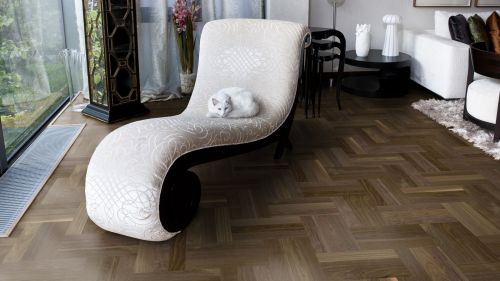 3. Triple Herringbone Pattern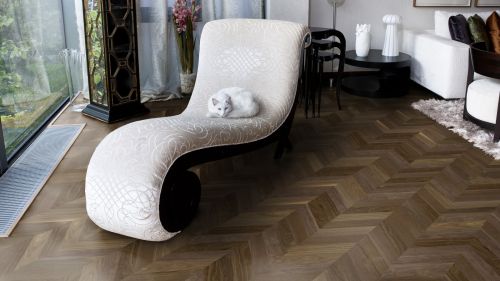 4. Chevron Pattern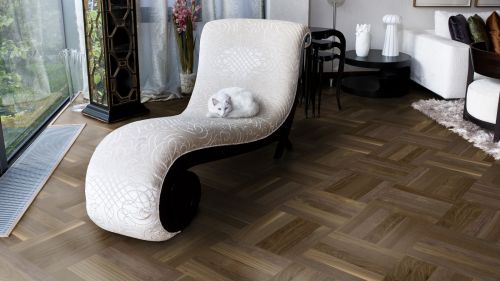 5. Boxed Pattern
Today, the herringbone pattern probably ranks somewhere at the top of the list of the most favoured parquet flooring options.
These days, when choosing parquet flooring, you can have it installed in solid or engineered wood, even though at first it was made only of solid wood. Solid wood parquet flooring is made of solid pieces of wood, while engineered parquet flooring is composed of layers of different wood types, with hardwood at the top. The final effect in the case of solid and engineered parquet flooring is quite similar.
The task of laying parquet flooring should most certainly be entrusted to experienced professionals. In the past, it was laid with hot bitumen, but now a cold adhesive is used for installation, giving very stable results. This nice and functional flooring option is usually used for corridors and bedrooms as an alternative to tiles, which gives each interior a warm wooden touch.
As far as parquet floor maintenance is concerned, you need to vacuum clean it and then use a slightly damp mop. For more thorough cleaning, you may need to use a specialist wood flooring product, but you will certainly be advised by your supplier as to the most suitable wood care options.
If you have a further questions regarding parquet wood flooring types or you are looking for an advice about the best wood flooring for your home feel free to contact the ESB sales team. Contact us now to request your no hassle no obligation free samples or come down to our North London showroom for a closer look.