You may find the click or lock system flooring the right solution for you for a number of different reasons. Probably, the biggest advantage of such a flooring option is its convenience and the fact that it's really easy to install. Such a floor is made of boards interlocking both at the sides and the end. Click or lock system floors are available in engineered wood, solid wood or laminate.
Type Of Floors
Solid hardwood flooring, as we've already explained in previous posts, is made from one piece of timber, while engineered wood flooring is made of a top layer of a real hardwood species and a core, which usually consists of several layers of plywood laminated together to form a durable plank, or in some cases HDF. Note that engineered flooring is not the same as laminated flooring.
Those are two totally different products. The choice of one of the above flooring options depends on several factors. You need to consider whether the room where the floor is to be installed is subject to high temperature or moisture level fluctuations or exposed to lots of sunshine and whether you've got under-floor heating.
That's a decision that requires careful consideration. However, regardless of the option you will go for, there's most certainly a click or lock flooring product available that will meet all your needs.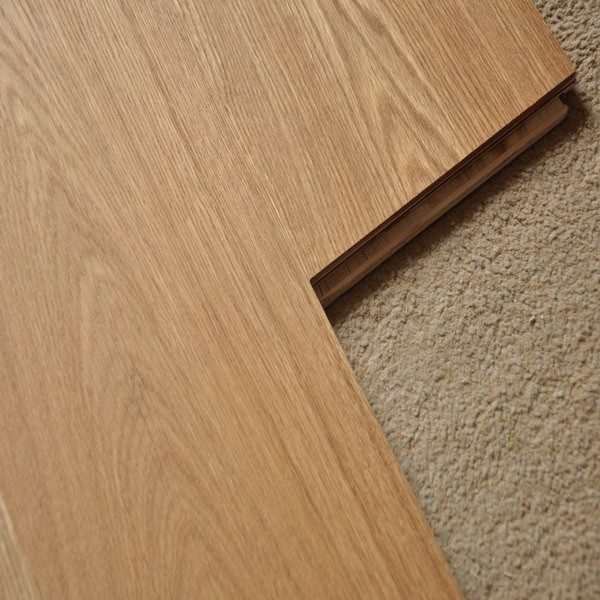 How Click System Works?
The click or lock flooring boards have a special design where boards interlock at the sides and ends. This means that individual planks are effectively fixed together and their installation doesn't require the use of nails or glue. Thanks to that, the click or lock system flooring can be installed really fast and the installation process doesn't require any specific skills or expertise.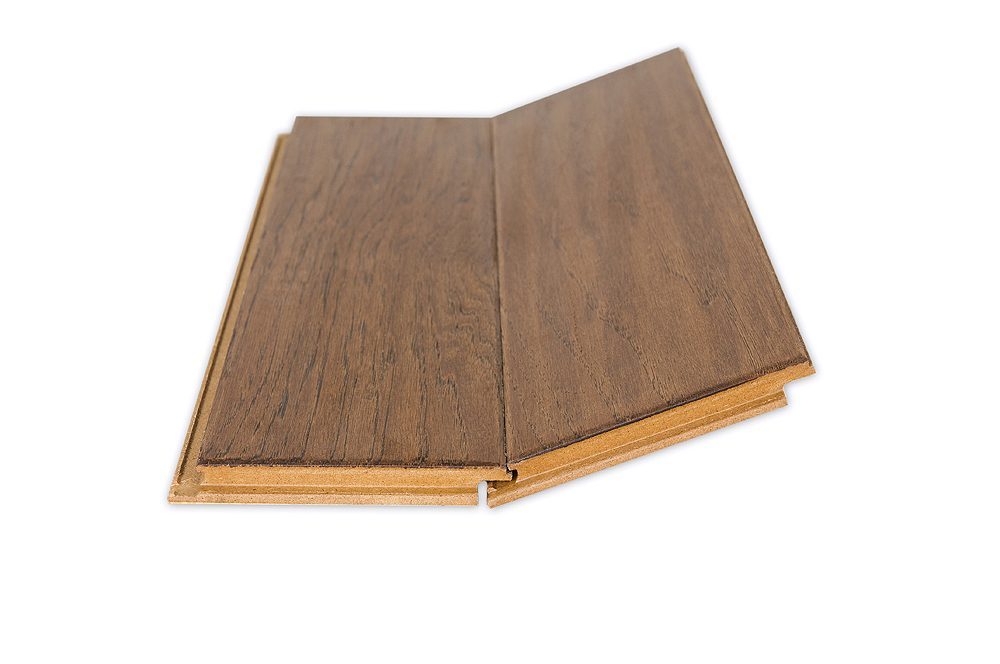 Is Click System DIY?
You can do it yourself without compromising the quality of installation and you can rest assured that you'll get a great final result, even without any professional support. Moreover, thanks to this method of putting together individual planks, they are really tightly connected with each other, and thus the floor has good resistance to high moisture levels.
The next considerable advantage of this flooring system is that you can lift and re-lay the floor. Therefore, they are surely a great for rooms, such as bathrooms or kitchens, where moisture levels are high, or where access may be required.
Click and Floating Method
During the installation of a click or lock system flooring, it's recommended to use a floating fitting method. Then, you don't need to use any nails or glue and, if necessary, you can lay click or lock floors over existing floors or sub-floors (in such a case remember to use proper underlay). As far as underlay is concerned, there is a whole range of different types available on the market, including various acoustic and thermal options.
For more information about wood fooring products and  on how to avoid most common installation mistakes, please email us or call at 0208 204 8555.