As all of you know, hardwood floors are natural and very elegant, but they are also very durable, and can be a good long-term investment for homeowners. If fitted properly in accordance with all installation principles whether it is Click or Tongue And Groove Installation System, a high-quality hardwood floor will make your property look more beautiful and increase its value. However, if you don't do some research before installing a hardwood floor in your apartment, you can encounter some less or more serious problems.
Therefore, we have decided to write this article and outline the most common mistakes committed by people when installing hardwood floors:
Installing it over under-floor heating systems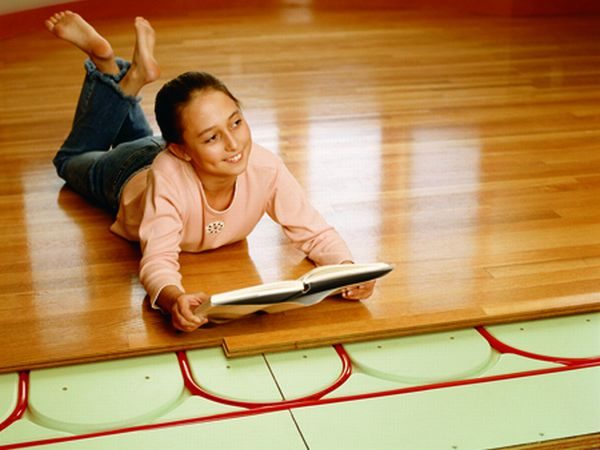 Installing hardwood flooring over an under-floor heating system is probably the most common mistake people tend to make. In general, you should stick to one rule: DON'T fit hardwood floors over under-floor heating (unless it is admissible in accordance with the user instructions provided by the manufacturer). If you decide to do so anyway, the wood may bend, twist, split, shrink and warp. Therefore, we would recommend you to bear it in mind and definitely avoid it.
Installing it on newly-laid concrete which has not dried out yet
During the installation of a hardwood floor, you need to keep in mind that the humidity level of the sub-floor SHOULDN'T exceed 6%. We have observed that a typical mistake which people tend to make when fitting such a floor over a concrete sub-floor is that they decide not to wait until the concrete dries out and warms up properly before moving on to the fitting process. In such a case the moisture from the sub-floor is absorbed by the wood, which expands, warps, bends and cupping.
Installing it in areas where humidity level is consistently high, e.g. next to showers or in basements
As a general rule of thumb, DON'T ever use hardwood flooring in areas with high humidity level. Those areas include shower areas and basements. The reason why we advise you against using such a flooring type in those areas is that, alike in the case of mistakes discussed before, due to high humidity, the wood may expand and warp. Furthermore, this can contribute to reducing floor's lifespan and making it look less attractive.
Not leaving a sufficient expansion space between the plank edges and the walls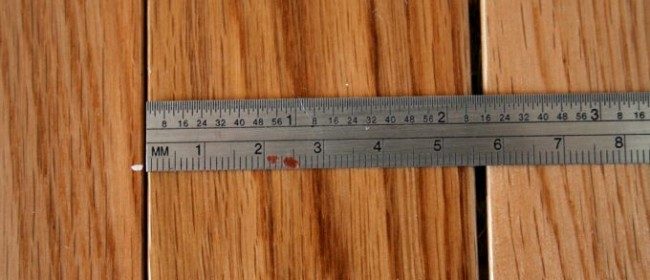 As a natural product, hardwood is sensitive to temperature and humidity level fluctuations. It expands and contracts depending on different external factors. To allow that, you need to leave it some space. Very frequently people tend to install a hardwood floor without leaving a gap between the planks and the walls which is required to allow for the expansion and contraction process to run smoothly. It is generally recommended to leave an expansion gap of 1–2cm, which will allow the wood to expand and contract in an unrestricted way. You don't need to worry that this will look ugly, as that gap will most probably be hidden under skirting boards.
Not gluing the floor in large rooms (over 25 sqm)
Homeowners who are planning to fit hardwood floors in rooms of 25sqm or more, need to remember about the need to glue the boards, which will help ensure floor stability and high durability.
If you have a further questions regarding wood flooring installation or you are looking for an advice about the best wood flooring for your home feel free to contact the ESB sales team. Contact us now to request your no hassle no obligation free samples or come down to our North London showroom for a closer look.