Whether you're designing or renovating your restaurant, select your flooring material carefully. The type of flooring you choose is critical to your space's safety and longevity. In 2022, natural wood flooring gives a beautiful ambience to any business space. Thus, restaurant hardwood floors are an increasingly popular
choice.
Choosing the right wood flooring for your business shouldn't be determined by price and appearance alone. It would help if you considered other factors such as the wood's ability to withstand the daily wear and tear and overall safety concerns. It's also important to consider the ease of installation.
In this article, we'll talk about how you can choose the right hardwood flooring for your restaurant. We'll also look at some challenges of having wood flooring in your restaurant and how to overcome them.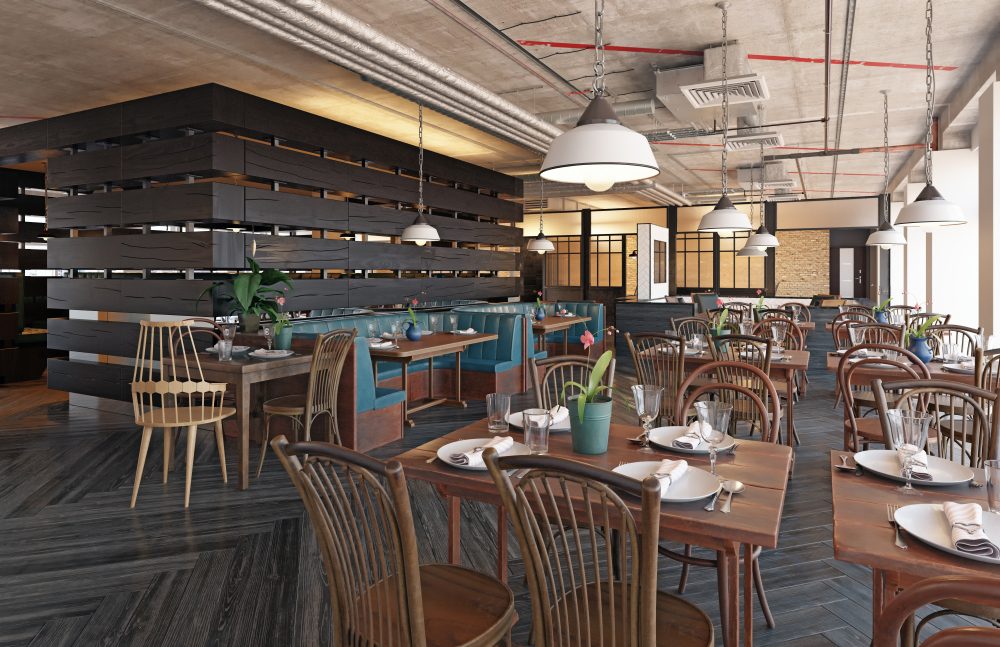 Functionality and performance of the hardwood floor
Wood is mostly preferred for commercial flooring due to its ability to withstand wear and tear. When choosing the right hardwood for your restaurant floor, you have a choice between commercial engineered hardwood and commercial solid hardwood. Understanding the pros and cons of each type helps you make the right choice for different areas of your restaurant.
Engineered hardwood is stronger than solid hardwood and can, therefore, withstand heavy foot traffic and scratches. It effectively resists temperature fluctuations and moisture, making it suitable for use in the bars and refreshment areas of your restaurant. Engineered oak flooring is a perfect choice in this case.
Can you use wooden flooring in a restaurant?
Commercial grade wood flooring is an excellent choice for restaurants. It offers both durability and elegance. When properly maintained, it can resist the inevitable scuffs, scratches, and stains that come from guests and servers walking around your space. Plus, natural wood flooring provides a comfortable aesthetic that appeals to many customers.
Solid hardwood floors can withstand high foot traffic. This feature makes it suitable for use in the hallways and dining area of your restaurant. Some of the most suitable hardwoods include oak, cumaru, and wenge.
What kind of flooring is used in a commercial kitchen?
Solid hardwood is susceptible to temperature fluctuations and high humidity and moisture. It gets stained by food and drinks spills easily, making it unsuitable for use in the kitchen or bar area.
Commercial grade engineered hardwood flooring is a better choice for your kitchen. It's resistant to moisture, stains, and scratches. With a proper finish, engineered hardwood is also easy to clean after spills.
You might also consider laminate or vinyl flooring for your kitchen. While your guests can enjoy the beauty of natural hardwood flooring, your back-of-house areas could use these options. Your staff will appreciate a durable, slip-proof floor. Among the many benefits of laminate flooring is its scratch-proof, stain-resistant quality.
Commercial vinyl flooring is also worth considering, as it's nearly impermeable to moisture and spills. This makes it ideal for your dishwashing or bar areas. If you need a waterproof floor for your back-of-house, choose commercial-grade vinyl
Whether you choose engineered hardwood or solid hardwood, it's important to laminate your flooring to increase durability. The type of lamination selected depends on the usage class. Use laminate AC-6 rating is the most suitable in areas of your restaurant with high commercial use.
For high operations areas such as the dance floor, your wood flooring is likely to experience high wear and tear. Reclaimed wood is a suitable choice for such areas in your restaurant. Its worn out appearance will help hide any distress caused by heavy usage.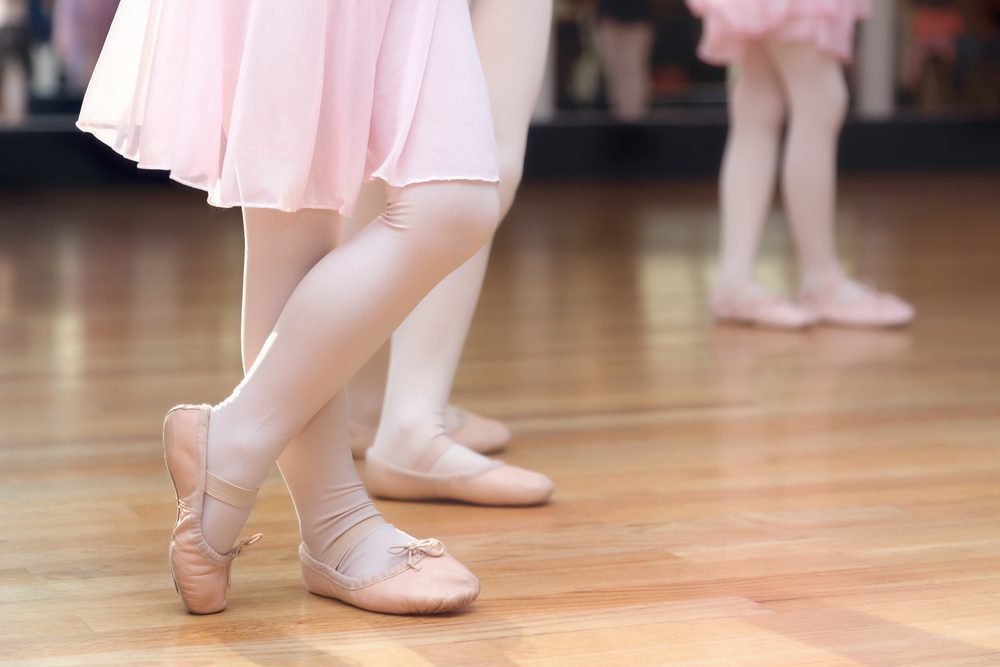 Hardwood flooring care and maintenance
One of the main reasons hardwood flooring is favoured for use in a restaurant setting is its ability to withstand heavy usage. However, it requires proper care and maintenance to ensure it maintains its strength, beauty and splendour. Applying finish gives the wood flooring additional properties which increase its durability and its ability to resists water and stains.
Different types of hardwood floor finishes available differ in terms of glossiness and durability. Which type of finish you choose depends on the hardwood flooring you have in your restaurants. You have plenty of options when selecting the best finish for your restaurant hardwood floors, ranging from matte to shiny, high-gloss.
Lacquer wood finish adds an extra layer of protection to your wood flooring. Scratching from walking shoes and falling objects makes the finish wear away slowly, leaving the hardwood intact. This finish offers you long services before it shows signs of scratching in which case you should re-sand and re-finish.
Oil-based finishes are most durable since they soak into the wood flooring, sealing it from inside. In this category, linseed and tungsten oils are the best. These two depict the natural look of the hardwood without giving it a shiny look.
Ensure that you retreat your hardwood flooring yearly to maintain its immaculate look. The choice of products used in the care and maintenance of your wood flooring matters a lot. Always choose the best quality products to minimise chances of damaging your flooring, hence calling for expensive repairs.
Desired design of your hardwood flooring
Oak flooring offers a mood of warmth and sophistication if you compare it with laminate flooring and LTV flooring. Wood flooring also offers several design options which can be used to enhance the theme of your restaurant. For this reason, many restaurant owners opt for wood flooring over the other two.
Commercial grade hardwood flooring comes in a variety of deep rich colours. This gives you the option to choose the one that adds elegance if you run a high-end restaurant. The right wood flooring for your restaurant should give a sense of intimacy and sophistication to your customers.
For a casual dining restaurant, choose lighter wood flooring in the dining and bar areas since it's more inviting. If you have used a rustic theme in your hotel establishment, then reclaimed wood flooring is the most suitable.
Other than the wood grain and colour of your flooring, you also need to consider your customer demographic. Are you targeting families, couples or teenagers? Your target clientele will determine the best commercial-grade hardwood flooring for your restaurant.
Ease of installation and safety levels
When choosing the best hardwood flooring for your restaurant, you need to put health and safety requirements into consideration. The right hardwood flooring offers a high trip and slip resistance and inhibits mould. The seams of your hardwood flooring should easy to clean and shouldn't allow dirt or moisture to pass through the pranks.
How you install your hardwood flooring plays a big role in determining the safety of your floor. You can either have it stapled, nailed or glued. Nailing your wood flooring is desirable but you need to ensure that the nails or staples aren't loose to prevent tripping customers or employees.
Also, ensure that you choose wood flooring that offers proper feet traction to minimise slipping incidences. Improper finish application can make the floor slippery. You should, therefore, use experts when applying the finish.
Look at your restaurant flooring as an investment. With this type of mentality, you will focus on choosing the best hardwood flooring. Also, you will be keen on giving proper care and maintenance to your commercial grade hardwood floors.
Choose your restaurant wooden flooring with care
Commercial flooring for restaurants include a wide range of options, from the material you select to how you install your new floors. Whether you select commercial engineered floors, solid wood floors, or another option, maintenance is critical to ensuring your floor's safety and longevity.
To learn more about your commercial grade flooring choices, visit the ESB Flooring Showroom in North London. Our hardwood flooring specialists are eager to answer your flooring questions and help you make the best selection for your restaurant.