An aged oak floor with visible wear is an increasingly popular choice among people interested in reclaimed wood flooring. However, there are so many alternative options on hand these days that making one's mind may prove a tough nut to crack.
Perhaps one of the weightiest dilemmas awaiting you is whether you will go for a sterile modernist design or a more relaxed and cosy traditional look. If you're leaning towards the latter, then worn reclaimed oak flooring seems a perfect solution.
Real reclaimed or antiquated?
If you decided in favour of the oak tones, then you're left with two options. The first involves contacting a reclaimed flooring supplier and placing an order. And bracing for a long wait. More often than not your patience will be seriously tested. Of course, in some cases the longed-for floor is delivered quickly, but it is more common to see people get frustrated by the seemingly never-ending expectancy. Thus, we have prepared some options for you in case you would rather avoid the delay.
If your goal is to get an old oak floor that has a wear and appearance of reclaimed wood, you can buy a new one that has been antiquated. Nowadays, the artificial antiquating treatment has been so perfected that a trained eye of an expert is often not enough to tell apart an original old oak floor from its engineered counterpart. We have a wide array of options for you to choose from.
After a short glimpse at our solutions you will learn that a new engineered wood floor retains the texture and look of an authentic old oak board while being readily available, adaptable and simply pleasing to the eye. Our new GRAND MANOR COLLECTION has a range of grades of wood and different finishes to choose from – you will never feel restricted in your choices.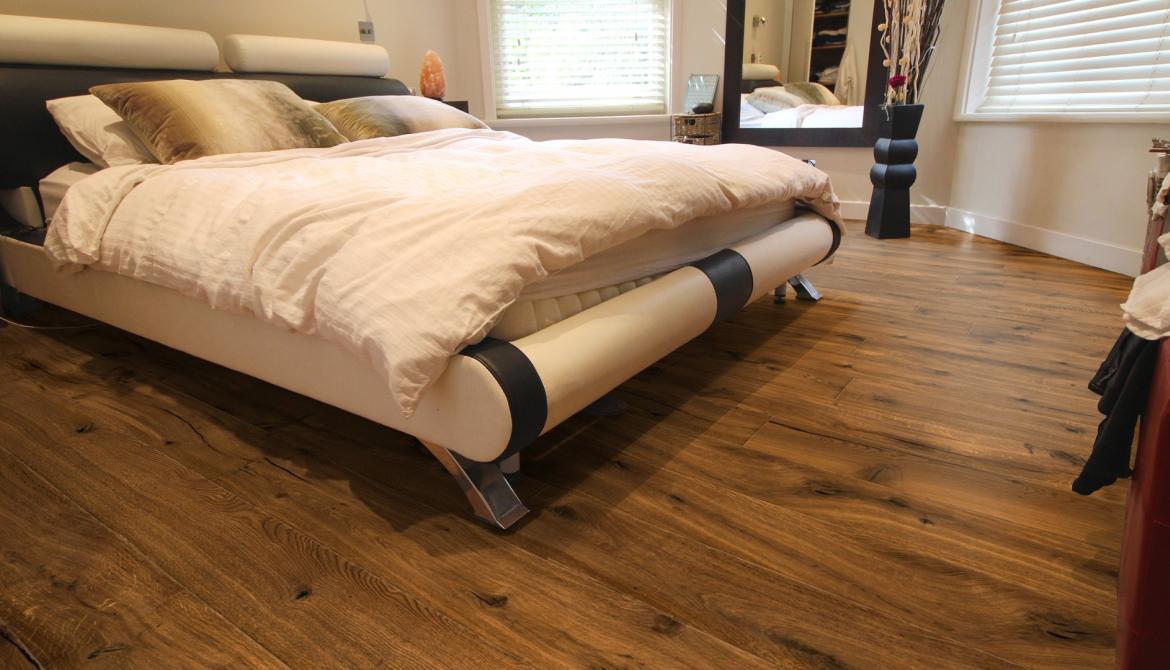 OAK FLOORING DISTRESSED, SMOKED RUSTIC GRADE 189MM WIDE. This option is a true evergreen. Despite the storm cracks, splits and live knot holes upon closer examination it turns out to be a beautiful natural oak floor suitable for different interiors. It was darkened in the smoking chamber and artificially worn so that it would take a really inquisitive observer to find out it was made of engineered rather than reclaimed wood. What's more, this floor is composed of boards with a user-friendly tongue and groove fitting system and composition ensuring their optimal performance even in wet zones. Such an attractive combination of features is responsible for the steady stay of this option among our top sellers.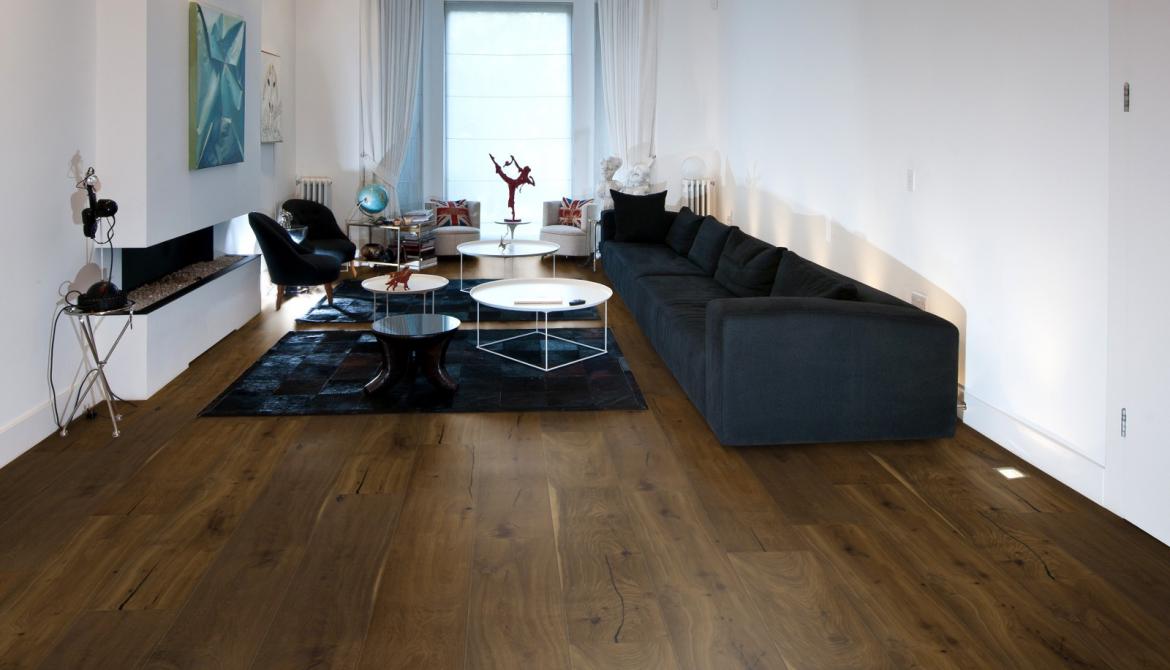 OAK FLOORING, SMOKED, BRUSHED, HANDSCRAPED AND OILED, HEAVY RUSTIC GRADE, 240MM WIDE This antique looking oak flooring is a representative of our selection of smoked, brushed and WOCA natural oiled floors. The floor has heavy rustic surface with many knots and cracks filled with black filler. Planks are 240mm wide and 2200mm long, with 4 side bevel and 4mm top layer.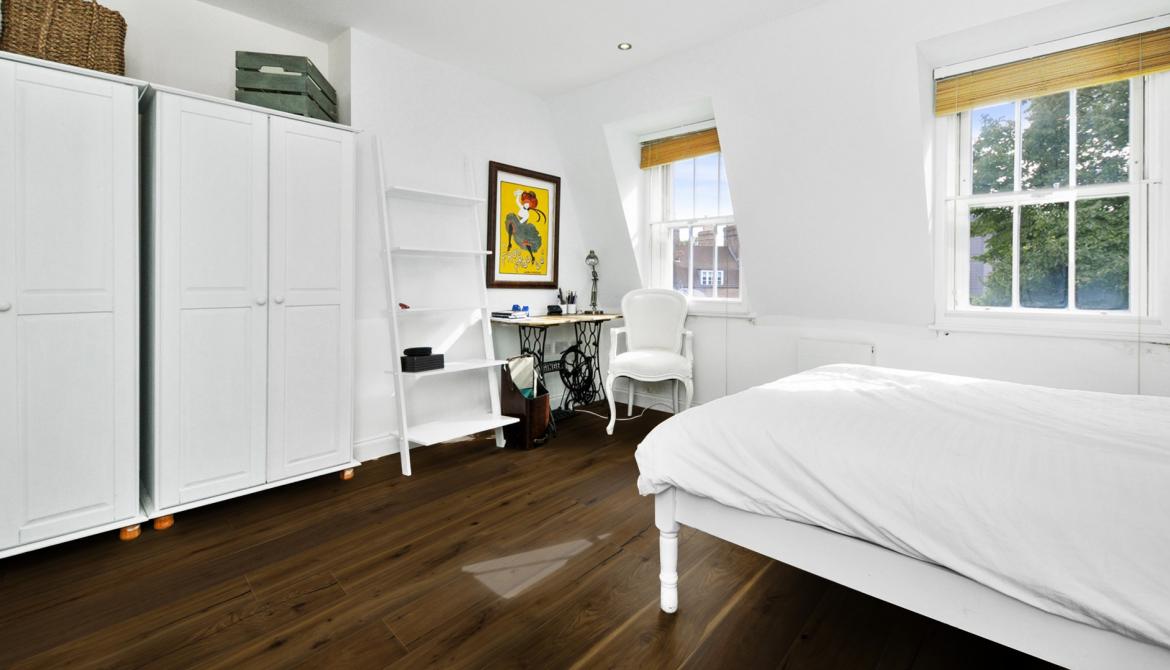 EUROPEAN OAK BRUSHED, HANDSCRAPED, OILED, HEAVY RUSTIC GRADE 180MM WIDE (HEATH) This antique european flooring is heavy brushed handscraped and natural oiled (WOCA). Planks are 180mm wide and 1800mm long. The floor has a heavy rustic grade.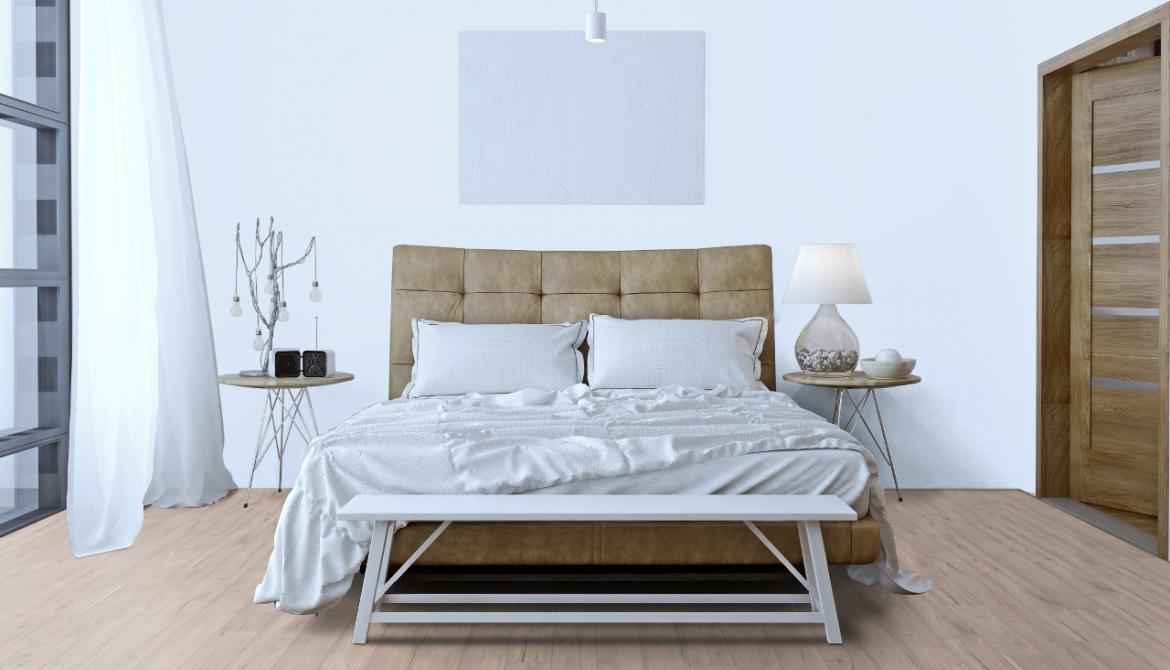 EUROPEAN OAK LIGHT BRUSHED, WHITE, OILED, HEAVY RUSTIC GRADE 180MM WIDE (BOUDOIR) The last of our favourites has been brushed prior to oiling in order to allow for better penetration by the natural WOCA oil. Application of this procedure results in unparalleled authenticity and a truly captivating texture. The floor has a heavy rustic grade and planks are 180mm wide and 1800mm long.
You can check the whole Grand Manor Collection on our website.
In case you need assistance in choosing between our old oak floors from the comfort of your home, then feel free to drop us a line via our website's contact form, give us a call or pay a visit. Our entire team is truly passionate about wood floors and never see any problems – we see challenges instead, so don't hesitate to come and test us!