Herringbone wood flooring, sometimes also called fishbone flooring, is a universal, unique flooring solution which can be a real style statement in your house. It looks like a traditional parquet floor, but it now has a considerable advantage over herringbone flooring used in the past.
Today, you don't need a floor installation specialist to spend a whole month at your flat or house laying the flooring or re-flooring a tiny room.
Herringbone Flooring History
Parquet flooring was used already in the 17th Century. Initially, it was made from small wooden blocks which were cut and installed by hand to form a geometric pattern. Herringbone wood flooring blocks are usually bigger than traditional parquet flooring; however, both are based on a similar concept. At first, parquet flooring was made exclusively from solid wood.
Nowadays, you can actually buy a hand-made solid wood parquet floor, but a much more popular option are engineered wood flooring boards which are pre-constructed in accordance with what your desired parquet/herringbone flooring end result is. Herringbone or fishbone design engineered wood flooring is currently among the most popular variants of this flooring type.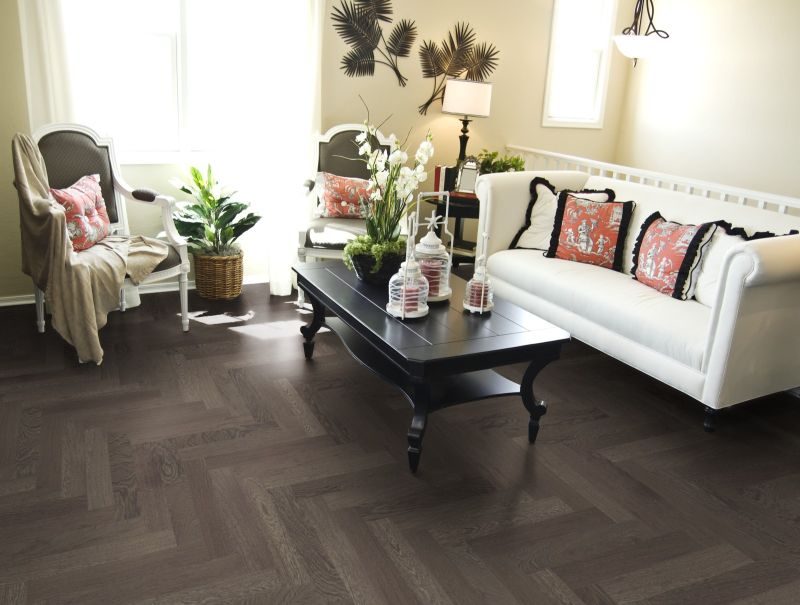 Its name stems from its pattern resembling a herring or fish skeleton. Interestingly enough, herringbone patterns are frequently used in the textile industry. People all over the world use knits tweeds or wallpapers with this design which is similar to a broken zigzag. In this way this pattern differs from chevron, also called a V-pattern.
Herrinbone Wood FLooring At ESB Flooring
At ESB Flooring we have an array of various options to choose from, both with respect to herringbone and fishbone wood flooring.
All ready and waiting for you to take a decision. All fishbone flooring options in our product range are engineered flooring. Therefore, in most cases they can be used over underfloor heating, but you always need to remember to check it before ordering.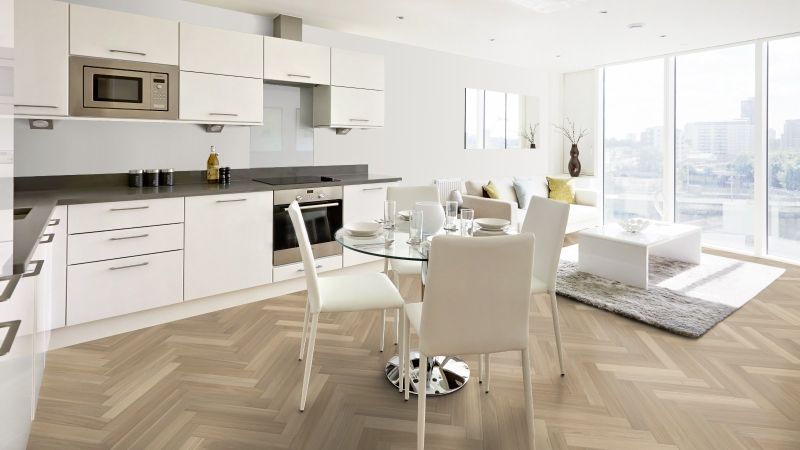 Moreover, they can be laid in interiors with high humidity level, like a kitchen or a bathroom.
Fitting Herringbone Wood Flooring
When it comes to fitting – there's nothing easier than fitting engineered flooring, as the boards are delivered with the design already in place. So, the floor comes in a perfect finish and you get that perfect finish much faster than in the case of creating this design with the use of solid wood blocks.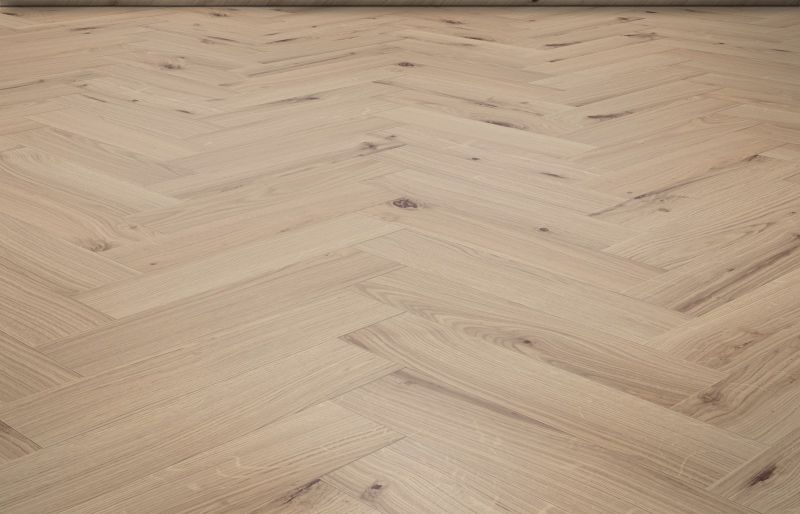 All the options that are now available at FSB Flooring come in prime grade. You can be sure that the flooring you'll get will be of high quality and good consistency. We did our best to make our product range rich and divers, so that everyone can find the right product to suit their needs, and we believe we managed to attain this objective. You have a really wide choice of options, such as oak or walnut as well as brushed, UV and double smoked, brushed finishes.
Where To Use Herringbone Flooring Pattern?
Talking about fishbone or herringbone flooring design, we should think about where this flooring pattern will suit best.
People tend to think that this flooring option is usually used in big, or small and narrow interiors, such as hallways, but believe us – this flooring type is so universal that it can be laid virtually everywhere. Actually, only your preferences and your creativity should set limits here!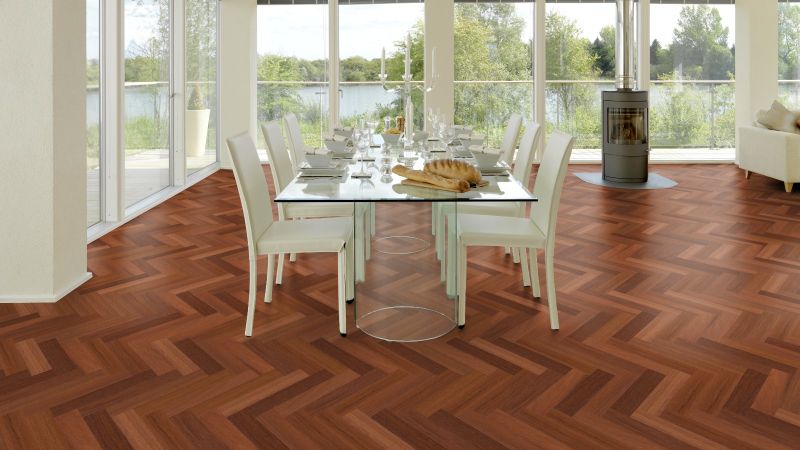 You can be renovating your old, stone house or doing a flooring project in a new apartment where the budget is tight – the choice of herringbone or fishbone flooring will create a specific atmosphere in all those interiors, add charm and style, at the same time being a quite affordable option.
Our fishbone flooring solution can be laid both in kitchens and in bathrooms, which is a huge advantage, as a solid wood floor would typically be unadvisable there, as it's inappropriate for rooms with high moisture and temperature level fluctuations.
You should definitely consider this flooring option when flooring or re-flooring a tiny guestroom, a large dining room, a downstairs kitchen or the entire apartment to get a uniform and modern look. It's perfect if you want to long and narrow interiors to maintain the right proportions.
It also makes very small rooms look bigger and spacious rooms – more inviting.
All in all, we'd advise you to short-list this solution when choosing a floor for your home. Should you need assistance or guidance when planning your project, the EFB Flooring team is here for you. Call us and get professional support and advice on all issues related to various flooring solutions and flooring installation methods.