As nowadays there are fewer and fewer houses available for sale and people focus to a larger extent on economic considerations, more and more of us decide to renovate, extend and upgrade their homes instead of buying new ones. And some of us who need a major change in their lives go for a resale property, which requires some work and effort, but can finally be equally stunning as a newbuild. No matter if you are improving a period property, which has its "character" and original features, or renovating a more recent property – if there's a wooden floor that you want to preserve, you need to be careful.
In this post, we will present you with several tips which may come in handy in the renovation process. Stick to them to make sure your floor is well-protected and safe from any damage that may occur in the process. Home renovation can seriously harm a wooden floor. Deeper scratches may be difficult to get rid of and more serious damage can cost you much more: there may be a need to replace the floor. It goes without saying that prevention is better than cure and we all want to avoid such a situation. Read on to learn how to take care of your floor during renovation in order to protect it in the right way.
Painting or plastering?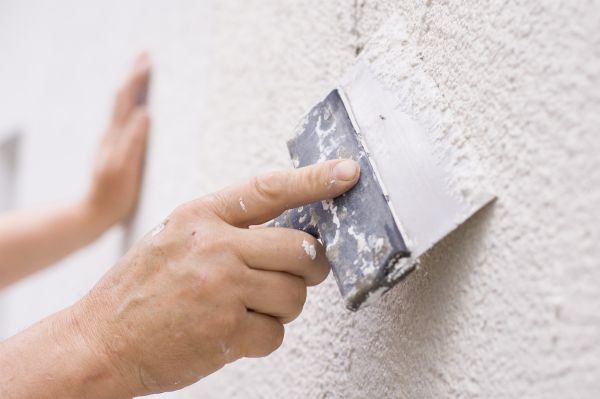 If you've decided to paint or plaster your home, you need to protect the whole floor from any possible spills that may occur. Probably the best way to do this is to use big sheet of thick transparent plastic. But remember to use this method only if your work isn't going to take too long. If you're planning on a longer renovation, better buy a breathable fabric for this purpose and cover the entire floor with it. In this way the floor will not become stifled.
Ledders and scaffolding
No matter whether you're doing the work yourself or you've got someone to do it for you, if you use internal scaffolding and ladders, always ensure that you put pads or cups under the feet of the ladders or scaffolding – in this way you will protect your wood floor from being damaged by those hard elements.
It can be troublesome and time-consuming, but it definitely pays off, as, due to their weight, ladders and scaffolding can cause deep dents in your flooring or cause even more serious damage to weaker boards, which may later have to be replaced.
Protecting furniture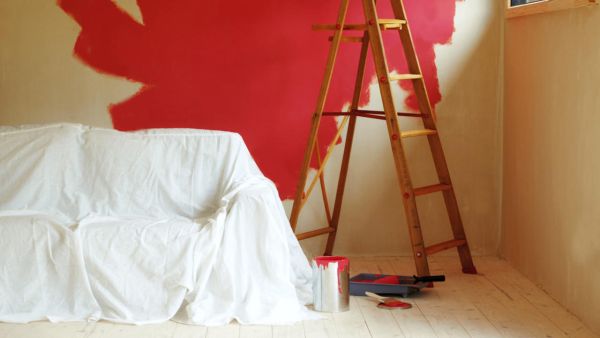 And even before getting to work you may want to clear your room from furniture. But remember that you need to lift the furnishings, instead of dragging them across the room. Dragging furniture, especially heavy items, is one of the most common factors damaging the floor, and it obviously can be avoided, by some forethought.
However, if you really need to drag a piece of furniture, for instance one that is really heavy, simply put a heavy rug or blanket under the furnishings – this will enable you to slide it across the floor, without any damage.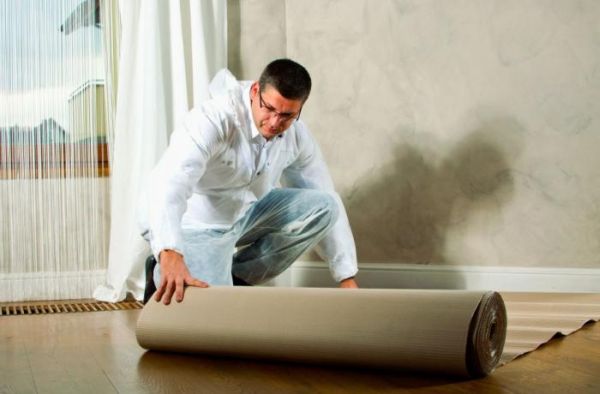 Lifting the floor
If you have opted for a major renovation project, think about lifting the floor until the work is done and then replacing it.
Even though you may consider such a floor-protection method troublesome and even if it will cost you a lot of effort, this may prove to be the best solution, especially in the case of high-quality floors. It is also recommended if you want to carry out invasive works that are likely to cause damage, even despite of other protective measures taken. This is the most effective way to shield your floor from damage during renovation.
And finally, when the work is done, you will need to re-sand and re-finish your flooring. Some people argue that it's best to sand the floor before the final painting, others are of the opinion that you should do it afterwards. And in fact the sanding equipment used today can suck up dust so efficiently that you can sand the floor after painting, in this way avoiding the risk that paint spills and splashes will be left on it.