Christmas is coming and you're buying your Christmas tree, one of the crucial decorative elements of this festive season. But, homeowners who have wooden floors should first think about how to prevent damage of their flooring related to having live Christmas trees. We recommend that you treat the issue seriously and think about adequate protection of your floors, as prevention is always better than cure.
In this article, you'll find several tips on how to avoid damage and make sure that after a great time spent during Christmas, you will not face an unpleasant surprise, having to deal with the scratches, marks or spots left after a live Christmas tree.
Moving The Tree
You have bought your perfect live Christmas tree, what now? Before you bring it into your house, shake it gently – in this way you'll remove all loose needles and avoid spreading them all over your floor. Moreover, you can use a sheet of plastic or some other material to wrap the tree when moving it to the place where it is supposed to stand.
Right Stand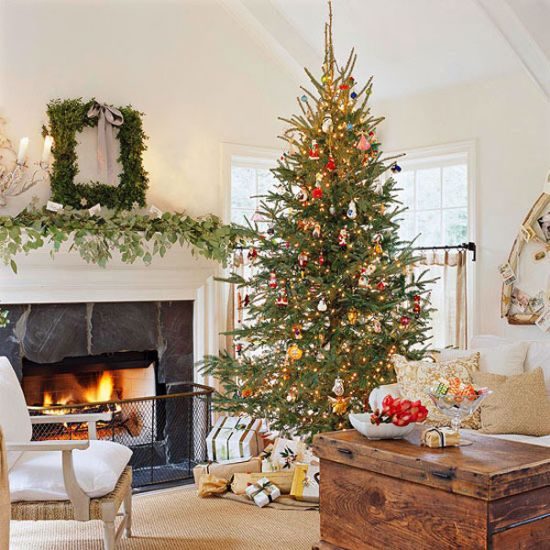 Live trees should be watered from time to time, which will help extend their life and make them look fresh for a long time. Therefore, you need to make sure that you've got a special kind of base plate or a container beneath the tree stand which will prevent excess water from getting onto the floor. Watch out for the base plate not to cause scratches to your floor – you can use some material or a piece of old carpet to protect the floor.
Sweep The Floor On Regular Basis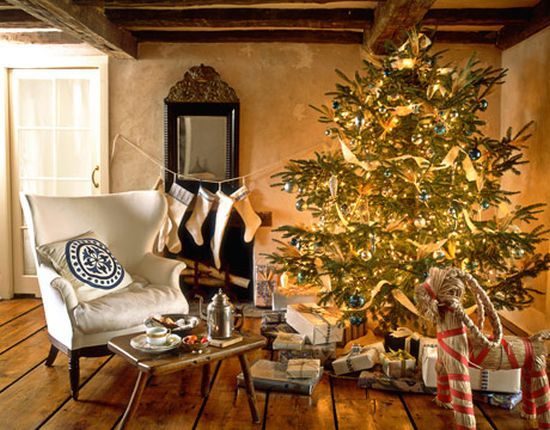 If you have already installed your tree in the stand or pot and decorated it with beautiful Christmas baubles, putting on Christmas lights, and the whole decoration process is completed, sweep the floor around the tree carefully to get rid of the needles. By doing so, you'll prevent marks and scratches, which can occur if you forget about it and step on the needles, pressing them down into your hardwood floor. All of the above will help you prevent damage and protect the floor – you will be able to have fun during Christmas and enjoy your live Christmas tree, without thinking about any possible side effects!
After The Christmas Is Over
And when Christmas is over, you will need to be equally careful when removing the Christmas tree. It has stood in a house for a while in a warm temperature and will be most probably dropping needles, so after removing all the decorations, again wrap the tree in a plastic sheet to prevent the needles from falling onto the floor. Don't remove the tree from the stand or pot. it will be better to put some material or old carpet cutting to pull it out. Moreover, remember to prevent water from leaking all over the floor.
After having removed the tree, gently sweep the floors and wipe it down with a cloth to remove water and needles.
Hopefully, by following the above tips you will be able to avoid damage to your hardwood floor. We wish you a Merry Christmas and a happy New Year! If you enjoyed reading this article, you can find more interesting articles with tips on how to protect and maintain your hardwood floors.