Our long love with wooden floors shows no signs of slowing. We are getting lot of questions about wood flooring, this most popular and lasting interior décor trends of all times. So what are new directions in 2015? What are the latest trends in the industry but also among architects, designer and fans of wood flooring.
Bright Floors – where the shabby chic meets Boho style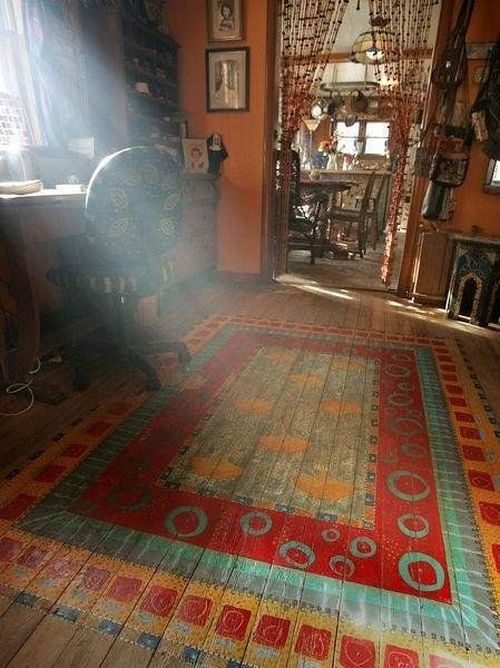 Love for colours. Who said that we cannot paint our wooden floors in screaming pink, deep orange or reach burgundy? Floors can become a creative focus of your room, providing vibrant, exciting and beautiful canvas on which you can base interior of your rooms. Don't forget to add finishing products and your floor will last for ages and will look astonishing even in the areas that get a lot foot traffic.
Patterned wooden floors – traditional charm with an edge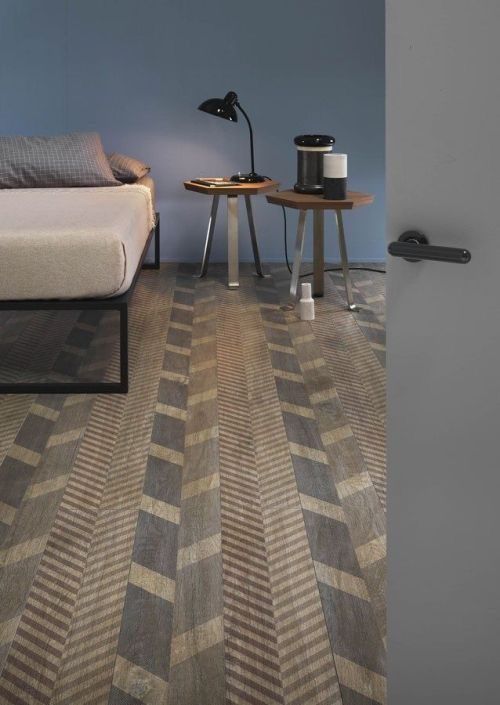 Do you know someone artistic? Or maybe you're a creative streak? Why not paint designs on your floor? Centrepiece painted in canal boat style with fairy-tale castles and bright flowers? Even simple strips in toning or contrasting shades or faux rug painted in the centre, patterned in colours complementing the room's furniture and other elements of content?
Lime washed wood flooring – fresh, contemporary and cool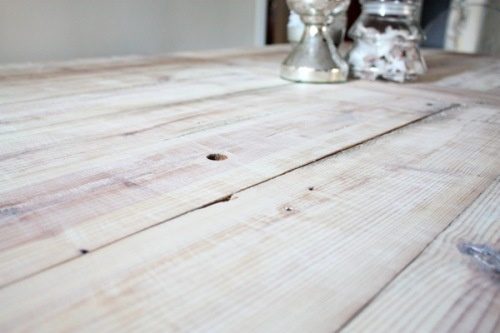 Whitewashing AKA lime washing was originally used for wood protection. But nowadays this process is used to make wooden floors and other wood items look bleached and weathered. Yes, real shabby chic décor classic. So why not to breath fresh new life in to an old, tired floor? Whitewashing will highlight the wood's natural grain and will bring light in to your space. Lime washed wood flooring is one of today's hottest interior trends.
Traditional lime wash was made of chalk and calcium hydroxide. Some people still use traditional recipe but most prefer white pigmented oil or diluted paint. Both deliver the same effect. Applying it to solid wood flooring will brighten your floor and will create open texture appearance. You can also go for cream or grey wash, a lavender or pale blue.
Black wooden flooring – sophisticated and chic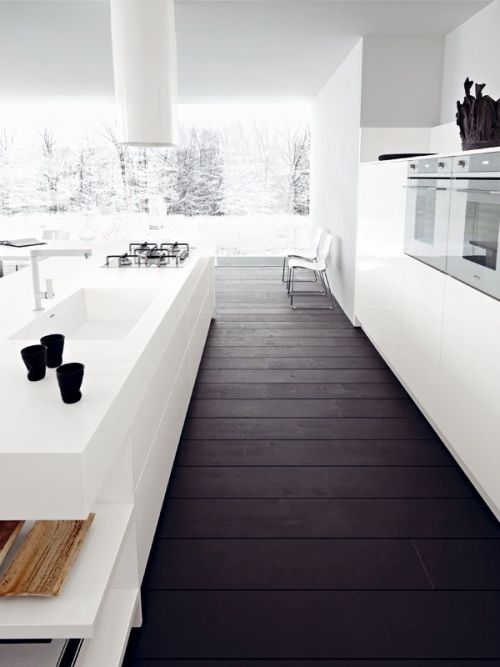 If you want to make quick and big design effect in relatively simple way then black floor are a perfect option to go for. Black colour of the flooring will give a room sophisticated and warm edge. If you want to go for something rich and spectacular just add high gloss finish.
Black complements every colour, tone and shade. Try to put the colourful picture on a dark wall – it will instantly spring to life. You will never achieve the same effect bu putting the same picture on the white wall.
The same goes for floors. If you want to transform ordinary room in to something quite extraordinary, then go for black or dark wood flooring. And don't be afraid that dark floor will make your room feel dark. It is in fact an opposite. Dark and black colours open a space.
For advice about the best wood flooring for your home feel free to contact the ESB sales team. Contact us now to request your no hassle no obligation free samples or come down to our North London showroom for a closer look. 
Go to the Part 2 of Main Wood Flooring Trends in 2015