Hardwood flooring is harder to install, more expensive and harder to replace, however the advantage of a hardwood floor over carpet is that it's an extremely durable and natural product with easy maintenance and great resale value. Carpet, usually made from synthetic fibres is a convenient and inexpensive option especially for short-term living. Carpet does not last very long and is prone to trapping stains and dust but it is inexpensive and very easy to replace.
Advantages of Carpet over Hardwood Floor
Cost
Carpet on an average is significantly cheaper than hardwood flooring, and ranges from £2  per square meter (average) to £10 (top of the line carpet). Hardwood prices depend on the specific wood, but range from £20 to £100 a square meter.
Installation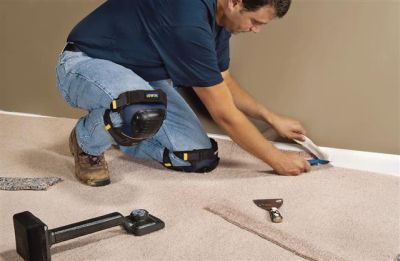 Carpet installation is certainly easier and quicker than hardwood flooring, and involves padding and trimming the carpet. A proper installation in large rooms will require stretching the carpet and using some special tools.
Hardwood flooring is much more expensive than carpet, and while it can be a DIY project, it's best installed either by a professional or an extremely experienced DIY-er. Installation involves cutting, placing, nailing, and stapling the baseboard, and filling holes with wood putty. Improper cuts can quickly become expensive mistakes, and imperfect alignments will make the floor more prone to water damage.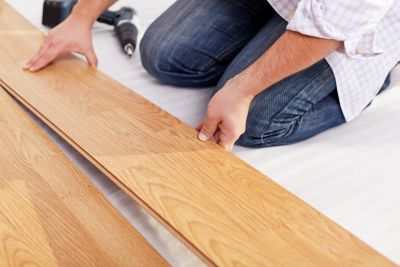 Damage and Replacement
When it comes to regular maintenance hardwood floors are easier, but if not treated properly hardwood is prone to warping, staining and discolouration from the sun. It can also be dented and scratched.
Carpet traps dust and stains very easy. In not maintained well, it ages much faster.
Carpet is much quicker and cheaper to replace than hardwood floors.
Insulation
Carpet is comfortable and soft underfoot, and works great for families with children. Carpeted homes feel warmer as the padding acts as heat and sound insulator for rooms.
Colour and Texture Options
In  the past a major advantage of carpet was the wide range of options  and colours available. Nowadays hardwood floors are available in various shades of brown but can also be whitewashed, stained and painted in order to achieve any colour.
Advantages of Hardwood Floor over Carpet
Durability
If well maintained, hardwood flooring can last for generations. Depending on the wood the flooring can be extremely damage resistant, and can be repaired or refinished. In contrast carpets have a very short lifespan and need to be replaced frequently as they tend to look worn and collect dust and stains over time.
If hardwood is well-maintained, can last up to 50-100 years. The quality carpet can last about 12-15 years. Average carpets tend to last about 4-8 years.
Maintenance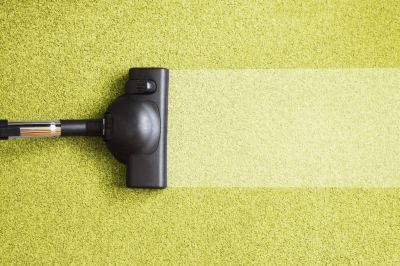 Maintaining a hardwood floor maintenance is relatively easy. It only requires sweeping and wiping with a damp cloth – simply keeping grit off of the surface. Most damaged hardwood flooring can be refinished or repaired rather than replaced, but where damage is severe, just the particular damaged boards can be pulled up and replace. It is also easier to clean and remove stains from hardwood floor than it is from a carpet.
Carpets tend to trap dust and allergens so they have to be regularly vacuumed. Carpet maintenance includes regular vacuuming, and a steam cleaning once or twice a year. Spills should be cleaned up instantly.
Elegance and Resale Value
Hardwood flooring lends class and elegance to the homes it furnishes It is sought after by home buyers as there is some prestige associated with hardwood floors, which tends to increase the resale value of the home.
Choosing the Right Kind
How to Choose a Carpet
The fibre of most home carpeting is made from oil-based synthetic material. Nylon carpet is a durable mid-level option, while polyester is cheaper and softer, but less durable. If you want to pay premium price for the carpet you can expect most durable and soft material, usually wool carpeting. Carpet is usually laid on top of a thin layer of padding for insulation.
How to Choose Hardwood
There main factor that influence the price of hardwood flooring is the tree species that floor is made of. The most expensive hardwood comes from wenge, teak and mahogany. The softest and relatively inexpensive hardwood used in flooring is pine. Another option for areas prone to moisture, such as a concrete sub-floor, is engineered hardwood. This consists of a hardwood layer on top of fibreboard or plywood, which allows for some contraction and expansion.
For advice about the best wood flooring for your home feel free to contact the ESB sales team. Contact us now to request your no hassle no obligation free samples or come down to our North London showroom for a closer look.