The desire for luxury beneath your feet can be indulged with walnut wood flooring.  Showcasing impact, intensity and tremendous character, Walnut is the species of choice if you're looking to make heads turn. One of the largest trees, the walnut tree is native to the region stretching all the way from the Balkans eastward to the Himalayas and southwest China. The Eastern Black walnut is native to eastern North America.
Perfect for long-lasting flooring it is specially recommended as number one front room flooring choice. Walnut is a hard, dense timber species which will naturally provide a tough and durable flooring surface. Its hardwearing properties mean it can withstand the everyday demands of a busy home interior.
Walnut naturally varies in colour, but it always brings classic style and elegance to flooring. The highest grades of walnut flooring are cut from the tree's heartwood, which is a sensuous chocolate brown with stunning purple overtones. Younger rings have a lighter colour, and the sapwood is almost white. Like many wood species, the flooring colour will continue to darken naturally as the wood ages. Because of its rich, deep tones, Walnut flooring is a particularly good choice for those looking to create a stylish contrast between light and dark décor, walls and furnishings.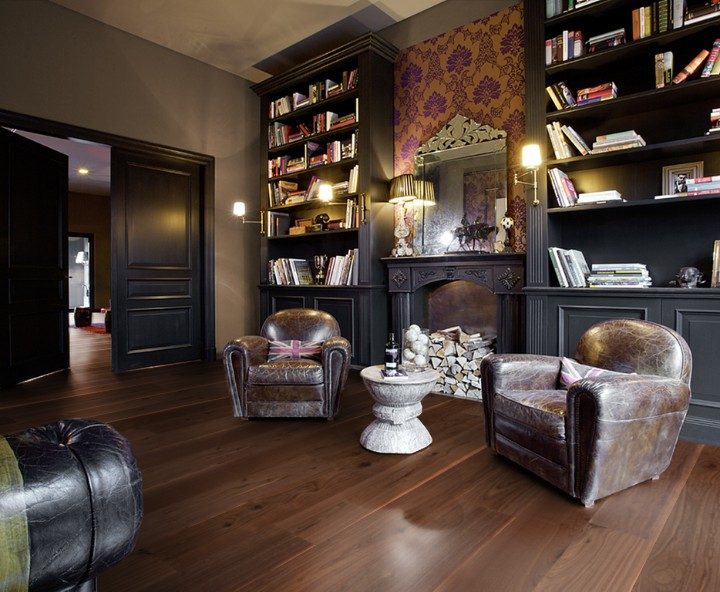 One of the characteristics that makes Walnut such an inspired choice for flooring is its straight, even grain.
It can also have natural veining and curling grain effect giving it a very distinctive style and injecting excitement into any interior space.