Solid hardwood flooring is a popular type of hardwood flooring made from a single piece of hardwood timber such as Oak or Walnut. Also referred to as 'real' wood flooring, they have been around for years and are extremely popular in domestic households and commercial properties.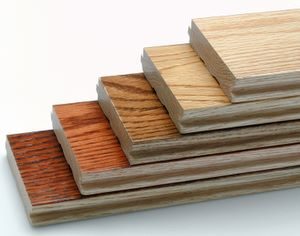 A real wood floor that is produced, finished and installed properly will last for many years. Solid flooring can be re-stained and re-sanded severalsanding wooden floor times. Badly damaged planks are replaceable. Using solid wood flooring for underfloor heating is not good idea, however. 
If you'd like help to choose the right floor for underfloor heating, why not get in touch so we can help?