Sometimes it can happen that your wooden floor develops gaps or cracks, which can be quite annoying. They not only spoil the entire look of the floor as well as the interior as a whole, but also let drafts pass through the floor, which in turn leads to the development of gaps. In such a situation you need to deal with them as fast as you can, so as to avoid further damage. Read how to How To Easily Fix Dents in Hardwood Floor using floor fillers.
Everything depends on how serious the problem is. If the gaps or cracks which have developed in the floor are significant, the floor requires a professional repair job to resolve the problem. But, if they are insignificant, you can resort to floor fillers, which should suffice in such a case. Yet, before getting down to work, you need check if the gaps are not regular expansion gaps which are necessary to allow the floor to expand and contract naturally depending on fluctuations of temperature and moisture levels.
Let's say that you've decided that the gaps in the floor are more than those required to enable expansion and contraction, and that they are not serious enough to require a professional repair job. Read on to learn what to do to to easily fix dents in a hardwood floor using wood flooring filler.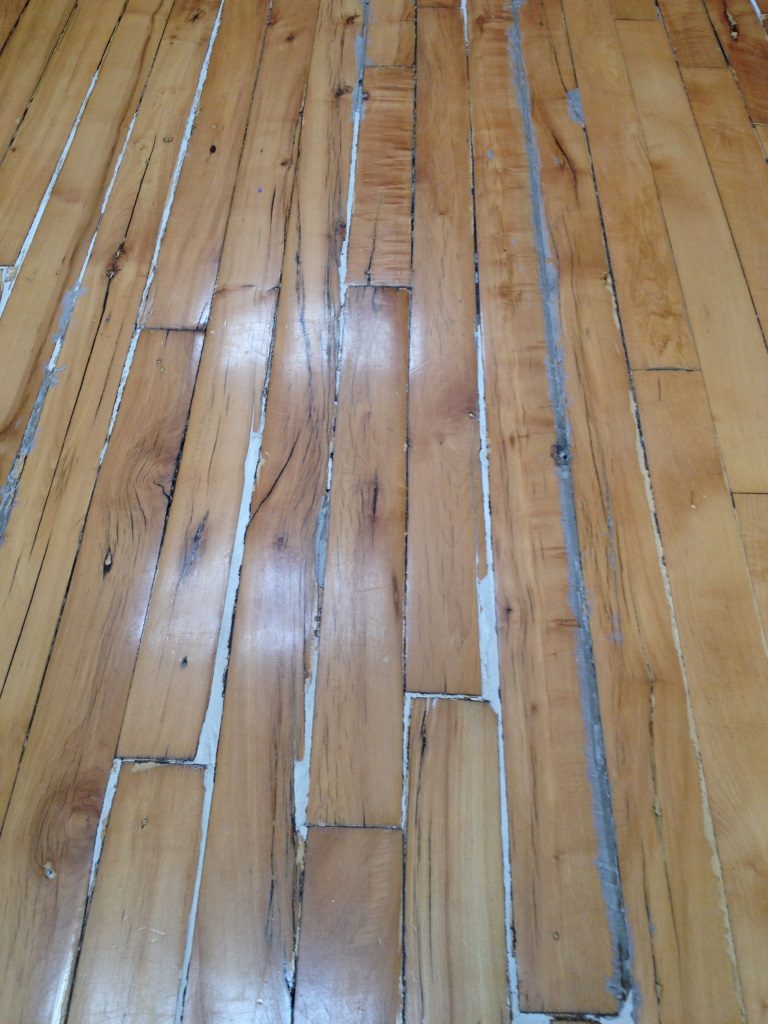 Floor filler should sort out the problem. Floor fillers are products used to fill gaps in floors. They range from 'off-the-shelf', ready-to-use products to thin slivers or shims of wood or pieces of rope. Even though filling gaps in this way can now be seen as an outmoded solution, these methods are both really effective in stopping drafts from chilling the room.
Types of floor fillers
Off-the-shelf floor fillers are available in a selection of latex compounds, putty form, lacquer based and an epoxy two-part system. Your choice depends on the type of the floor and your expertise. Below there's a general overview of the various types of floor fillers:
If we were to choose the floor filling option which is most common these days, we'd probably point at latex filler. It owes its popularity to its sustainability. Its characteristic features are easy application and being quick to sand.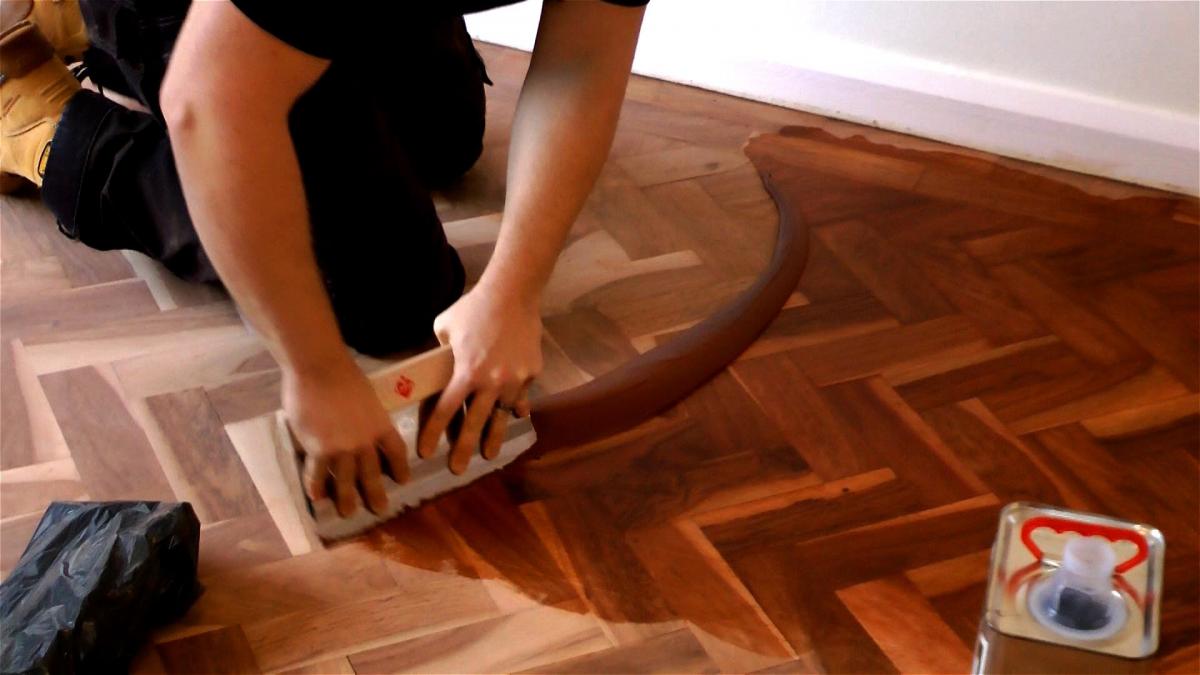 The next common option is putty floor filler, which is often used in the case of small filling needs. It dries slowly. It's best to use this solution before lacquering or varnishing the floor.
A further solution is lacquer based filler. It is lacquer with the addition of wood dust. During the manufacturing process fine dust is mixed with the lacquer, thus making up a paste, which is then used as a floor gap filler. This product dries really fast, but it has a strong smell.
Epoxy floor filler is a blend of two substances which are provided in two separate containers and should be mixed right before use. It's fast-drying filler and it's important to mix only small amounts of this product at a time to reduce the risk of waste.
Applying the filler
As regards time to apply the floor fillers, it's really crucial to ensure that the gaps which you're going to fill are free of dirt or dust. To do that use a powerful vacuum cleaner and, if necessary, a stiff brush. If you're satisfied that all the surface dirt has been removed from in between the gaps, you can move on to applying the floor fillers. Depending on what type of floor fillers you've opted for, you can use your finger or a putty knife to apply it. Then, you only need to let the filler dry and then sand and stain it if necessary. Sometimes there may be a need to apply the second layer of filler.
If you're struggling with choosing your preferred type of flooring; be it engineered wood flooring or solid wood flooring, feel free to order a free sample from ESB flooring's North London showroom and get a feel of the flooring yourself.