Hard wax oil is a very decorative and practical product. It has different names across flooring markets and languages, but there is no doubt that producers, wood flooring fitters, retailers and wholesalers are all talking about the same product. Some of them like to use the term "hard wax oil" as it sounds much more robust than other names, but they are always talking about a combination of oil and natural wax.
Because of its easy application, more and more floor fitters are turning to this finish. End users and clients also love the warmth and natural character and superior protection of hard wax oils.
Varnish vs others
In the various past finishes for wood flooring and parquet were often put into specific categories. It was pretty much the same list: varnish, oil and wax. Both wax oil and hard wax oil appeared on the scene later. However, the division can be made between finishes creating a film and those who don't. That leaves us with varnish on one side and the rest on the other. In the past natural character of the finished wooden floor has been an argument cited in favour of the oils and waxes. However, this is not the case anymore because of the emergence of matt and ultra-matt varnishes.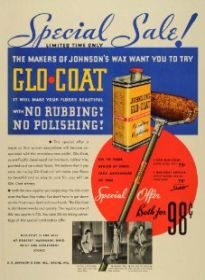 Protection through saturation
The principle of varnish finish, which creates a film that is different from saturating the wood in a hard wax oil case. When varnish finish is applied, a film is created all over the wood, and the real pattern of the wood is no longer as tangible. With saturation, the pores of the wood are filled, and there is no film-forming coat. Wood, however, is filled to the top so that water and dirt cannot penetrate inside the wood.
Both beeswax and oils were popular finishes for wooden floors
Wax applied year after year on the floor meant both nourishing the wood and maintaining the level of saturation. Floors treated this way, in the end, have a unique and warm sheen.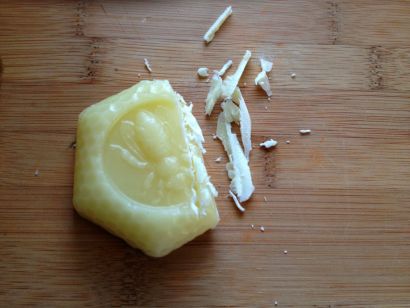 Oil has an impregnating effect and fills the pores of the wood without creating a sealed film. The first step in the development of the use of beeswax was that oil is used to saturate the wood and then beeswax as protective, hard and moisture-repellent topcoat is applied. The next step was developing a simple treatment with only one product, and some of them make it possible to apply just one coat of finish.
Last decade can be considered as the emergence of the distressed flooring when this flooring option conquered a considerable market share. There is no question of applying the varnish finish to these floors. Lacquering distressed floors will not only prevent the desired contact with the wood but also it makes that floor impossible to re-treat or renovate without removing effects of the distressing process.
Advantages of hard wax oil
Easy application
The main advantage of fitters is its easy application. Applying procedure depends on the product and manufacturer – some of them are applied in two coats when others can be applied during a single session.
Exceptional protection
Because the wax film stays more or less flexible, it ensures that the protective coat cannot burst or crack. Any wear and tear can be freshened or refinished in patches; something which is impossible with a varnished floor.
Easy to clean, easy to maintain
As the years go and the floor is cleaned over and over again, a film created by hard wax oil gets stronger. Cleaning is effortless: vacuuming first followed by mopping with a wet but well-squeezed cloth. To nourish and clean the floor, manufacturers offer maintenance and oil.
Applying hard wax oil
How hard wax oil should be applied depends on the brand of product, but there are few standard procedures which always apply.
Preparation of the substrate
The floor surface before work has to be dry and free of dirt, grease dust and any old varnish or wax residue. Unfinished wood must never be cleaned with water. Unfinished floors and floors with old varnish or wax residue must be sanded before application of the product.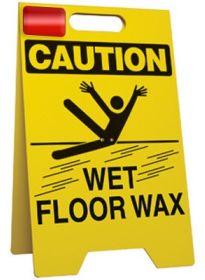 Procedure
Almost all hard wax oils are ready to use products, which means that they don't have to be diluted – only need to be stirred well. If the brand requires the application of two coats, after the first application of a thin coat floor must be left for 24 hours to dry before applying a second coat. Some manufacturers recommend treatment with maintenance oil after around two weeks. Whether single or double coat product is used, we recommend that when it comes to the quantities to be used and the exact method of application you will read manufacturer's instructions.
If you have any further questions regarding hard wax oils, we stock here, at ESB Flooring London showroom or you are looking for advice about the best wood flooring for your home feel free to contact the ESB sales team. Contact us now to request your no hassle no obligation free samples or come down to our North London showroom for a closer look.