Are you going to have a new wooden floor installed? The most important thing to choose is the right floor. Right after making that choice you should focus on picking the right underlay. Many different types of wooden flooring underlay are available on the market (for instance our high performance underlay has outstanding properties: it resists moisture, has thermal insulation and guarantees noise reduction.
We will give you five major reasons to invest in quality wooden flooring underlay:
1. Much better lying surface
You will get a better laying surface under your new flooring. Thanks to high quality underlay, the boards of the new wooden floor will more easily fit into their place during installation. Moreover, later it will be a kind of a shock absorber, meaning that the floor will be more durable and last longer, as it will suffer less wear and tear.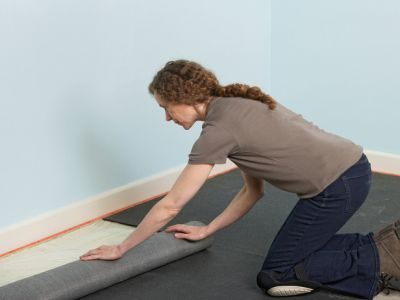 2. Thermal insulation
You will get thermal insulation. The underlays for wood flooring have tog ratings. By choosing a proper underlay, you can reduce the costs of heating. It will depend on the make-up, thickness and density of the underlay. Some people claim that a proper underlay might reduce heating costs even by 15%. Furthermore, in the case of under floor heating you should choose an underlay that has been developed specifically for that purpose. The right underlay will allow the heat into your room, without absorbing it.
3. Water resistance
It is water resistant. A moisture resistant wooden floor underlay can prevent the harmful impact of moisture coming from below.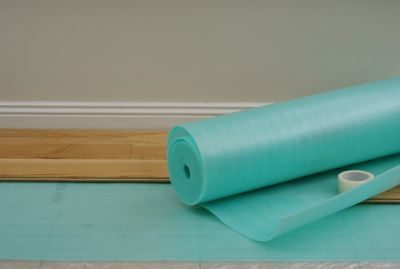 4. Noise reduction
It reduces noise. By adding a layer of underlay, you'll get a floor where sounds of footfall or the furniture being moved is reduced to the minimum. Some professionals claim that a specialist wood flooring underlay can reduce noise by up to one third.
5. Better comfort
It will guarantee comfort. The right underlay is like a cushion for the new floor. Thanks to that, you'll feel the difference under your feet.
If you have a further questions regarding quality underlay for flooring products or you are looking for an advice about the best wood flooring for your home feel free to contact the ESB sales team. Contact us now to request your no hassle no obligation free samples or come down to our North London showroom for a closer look.