There are many different aspects you need to focus on when arranging a flat or a house and a variety of minor and major decisions to make. When it comes to the flooring some people inherit the floors that come with the homes they buy, so they don't have to deal with the choice of the floor. However, some of us do their interior projects starting from scratch. And then, different aspects arise that you need to focus on, and one of them is definitely floor colouring.
Many people struggle with choosing a wood floor colour. The decision may not be an easy one, as you've got plenty of options to choose from. But the good thing is that you can be sure that you'll certainly find one to suit your tastes and requirements as well as the character of your home. Wood being a natural product varies in colour, depending on the species.
However, considerable colour variations can also be observed within a given species of hardwood – each species of hardwood comes in a vast range of colour tones. Natural wood flooring comes in very light medium or nearly black tones.
Latest trends
As far as latest trends are concerned, most modern interiors have floors in either very light or very dark wood tones, which are considered most stylish, elegant and chic. On the other hand, the owners of homes arranged in rustic or country style usually go for more golden or reddish hues to get the floor that best suits the overall character of their homes. No matter what your final decision is, you'll most certainly find a natural wood floor colour that you'll fall in love with.
Pre-coloured floors
If a natural wood flooring colour palette is not enough for you, you can go for colouring your existing floor or alternatively choose pre-coloured one. Hardwood is a very adaptable material contrary to other flooring options. A wooden floor enables you to start with one colour and then change it depending on your tastes, trends, or simply to match your furniture.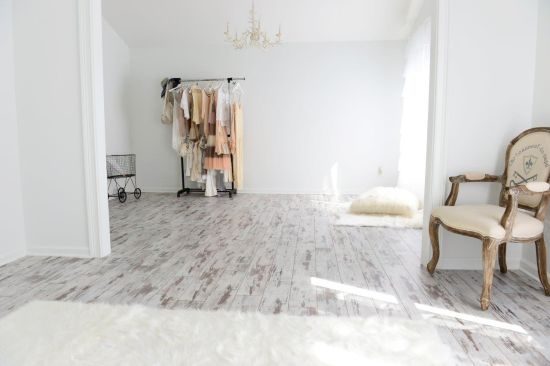 For instance, if maple floor is what you dream of right now, go for it. It's a very light, rather neutral colour – just perfect for colouring in the future. And if you want to colour the wood floor, you've got a broad selection of various stains and pigments that can help you achieve the desired result, if you're bored with the colour of your flooring or simply need a major change in interior design.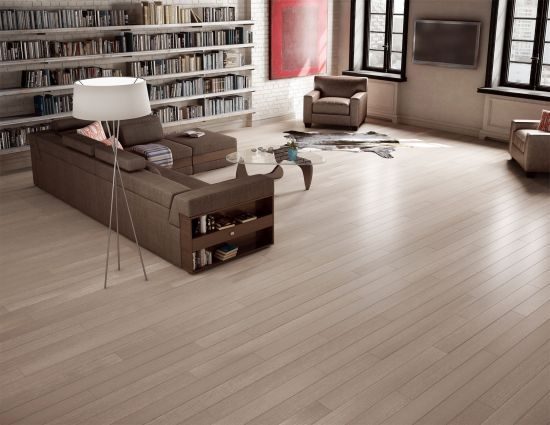 Both lovers of traditional interior styles and proponents of more modern options can easily find a wood floor colouring solution to fit their desired final result. The choice between getting a colour from the natural colour range of wood or using the addition of some artificial colourings depends on what you like and what you're actually looking for.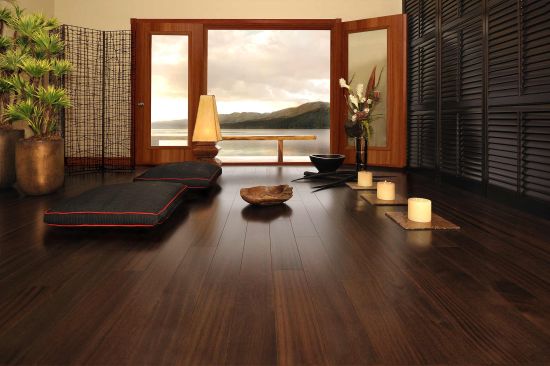 Contemporary colours
A very contemporary and classy option are monochrome black, white or grey floors. They're currently most popular and if you get the right wood floor colouring product, you can get really great results. On the other hand , you can also opt for a more traditional or more extraordinary colour solution – actually the right product can help you achieve virtually any possible final result you may think of.
And finally, an interesting feature of wood floors from the point of view of their colouring is that no other flooring option gives you so many possibilities to modify the floor colour. Those include for instance ageing, distressing, weathering or smoking. You can introduce one of them to create depth and make your flooring more interesting and eye-catching.