Distressing is a popular design style and decorative art form that has been getting increasingly popular both among fashion and interior designers. It is widely used on jeans to make them look old and stylish. But this technique can also be used in the case of many different surfaces and materials such as glass, plastic, stone, metal, concrete, paint, plaster and wood. It's used to make a floor, a piece of furniture or an object appear aged and older than it is in fact, giving it a "weathered look".
Distressing – appearance of age and wear
When it comes to distressed wood floors, they are perfect for all those who want their floor to look less perfect and get an appearance of age and wear, but at the same time get a floor that is both functional and practical like a new one.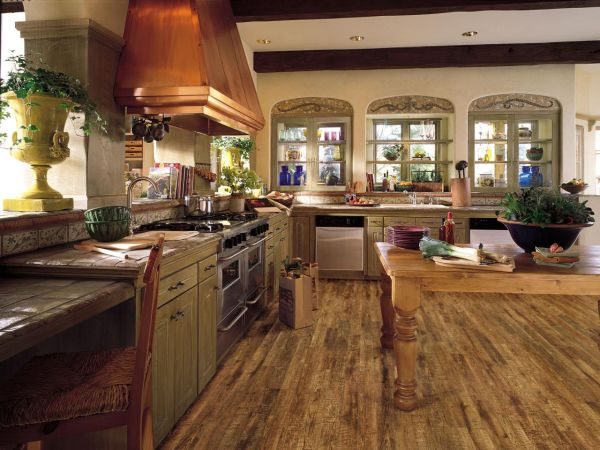 Such wood floors enjoy great popularity as people nowadays want to wear and surround themselves which things which have their history and a certain touch of mysteriousness. Even though distressed wood flooring isn't old in fact and has not witnessed much, its appearance suggests that it's gone through a lot and has its story to tell.
Refinishing techniques
This refinishing technique consists in intentionally destroying or manipulating the floor surface so as to make it look old and vintage-style. There are two methods to apply this method: either by hand or by machine. Usually the distressed wood floor effect is achieved with the use of scrapers, hammers, chains and other objects which damage the floor surface.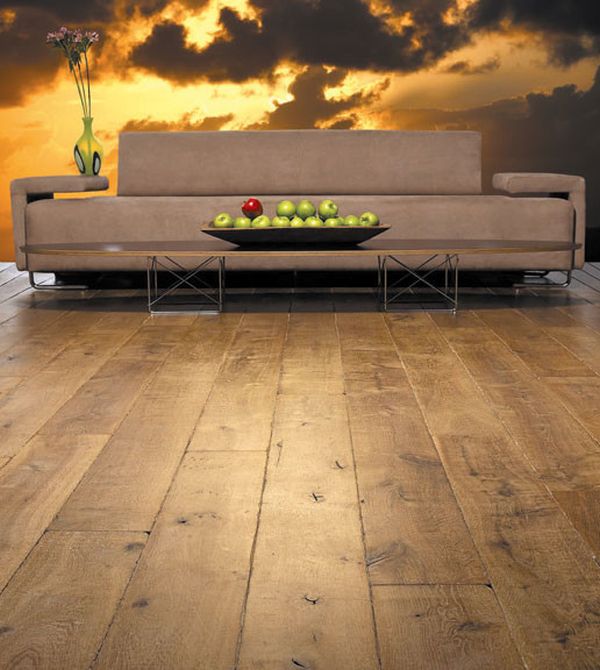 A floor given distressed finish is a great match for both traditional and modern interior settings. No wonder that such a versatile, yet one-of-a-kind flooring solution is so sought after.
Tumbling as an alternative to distressing
Tumbling is an alternative to distressing wood floors by hand, which helps you achieve virtually the same final result. This is a mechanical process in the course of which boards are processed with the use of a special machine, where they roll about and are damaged by nails, stones or by contact with one another. In this way, planks have scratches, nail holes and dents.

The final result of this process is said to be more random as compared to distressing. Moreover, an advantage is that in the case of mechanical distressing not only front parts, but also the edges of the boards are distressed, which has an impact on how the entire floor looks. In this way your flooring will get an authentic and very natural look that is undistinguishable from a real antique floor.
If you want to add your old house charm or get a stylish flooring solution for your new home distressed or tumbled wood floor is a great choice. Additionally, it's also a clever way to add your old, worn floor beautiful, time-worn appeal. Our product range encompasses various colours of distressed wood floors as well as various levels of distress. But you can rest assured that you'll find a distressed wood flooring option suitable for your individual needs and the budget you've got at your disposal. If you think that's the option for you, you can transform your wooden floor and do it yourself. But, remember that it takes time and requires considerable effort!