One of trade customers asked our team for advice. In 2013 he installed 200sqm of high quality engineered parquet floor in one of the houses in North London. After the first heating season the floor suffered severe curling of the corners.
The floor installed was multilayer parquet with 6.5cm thick, white oiled oak top layer with the grain direction diagonal to the panel edges. All panels had an 8mm deep 4 side groove and were installed using tongue and groove technique.
The problem
During the inspection in August 2014 one of ESB's team members observed that the curled corners were only on the flat grained top payers, and only corners on the diagonal perpendicular to the grain were affected. The panel core had split at the groove base.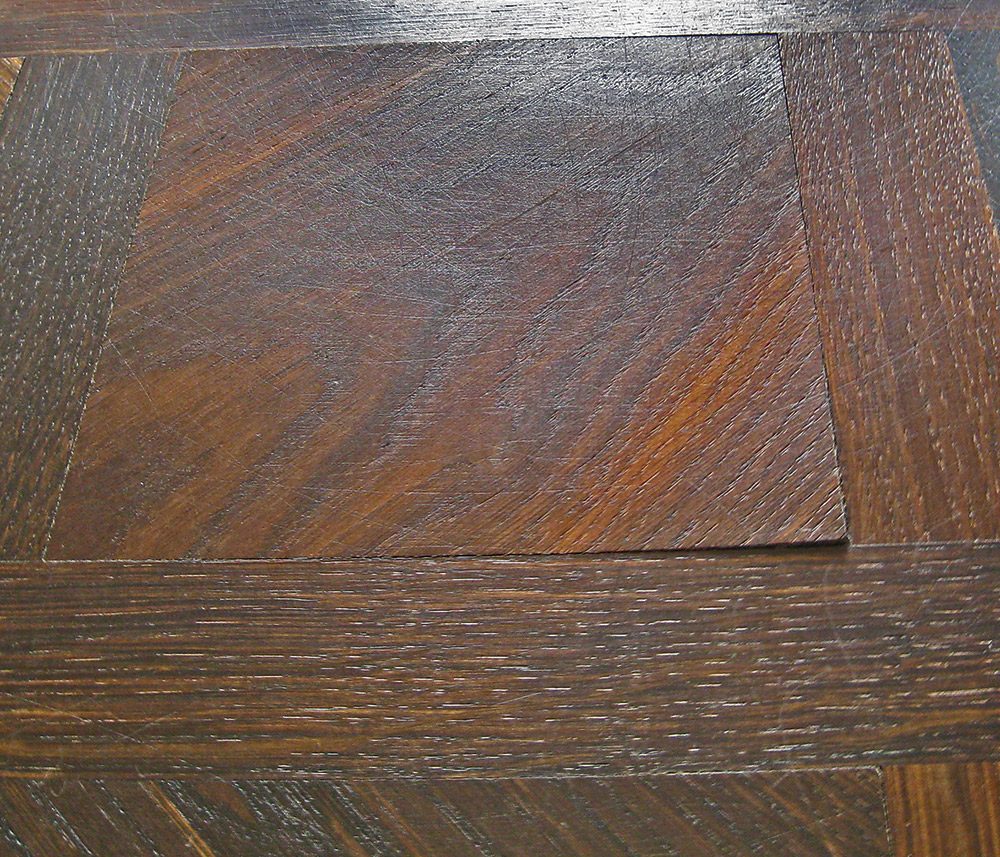 The absence of drying related failures in the house and absence of checks in the parquet suggested that over drying at extreme level was unlikely. Also, the moisture level of the top layer of the panel at the time of bonding to the panel was estimated by cutting it away from the panel core. Top layer did not have an excessively high moisture level.
Design of the parquet did not appear out of ordinary. The only unusual feature was the grain direction of the top layer. Diagonal between two of the corners was perpendicular to the grain. Few tests revealed implications of this:
-Elements with the grain parallel to the panel edges showed little or no splitting.
-Panels with diagonal grain samples showed increased sensitivity to drying.
6.5mm deep and rectangular groove increased sensitivity of this floor to dry environmental conditions.
The consequence of the diagonal grain direction was concentration of most of the shrinkage stresses at the upper edge of the angle in the groove base.
How to fix the problem?
Small wholes can be drilled and panel can be glue down using epoxy resin. It might cause minor visual disturbances. Other remedy is to remove the whole floor and installation of brand new panels.
In the future those possible stress concentrations should be taken in to account when you plan unusual design. Grooves should be as shallow as possible.
For advice about the best wood flooring for your home feel free to contact the ESB sales team. Contact us now to request your no hassle no obligation free samples or come down to our North London showroom for a closer look.