Vintage flooring similarly to vintage clothing is a very specific trend that is usually preferred by small niche of the population, often those with fat wallets and stylish tastes. This style will not fit every location; it works well in interiors that are part of older homes and are more vintage and rustic in style, however it will also suit contemporary homes with mix of new and old styles. 
Vintage flooring is simply either old wood flooring or new floor that undergone the process of ageing so it looks like an old floor. In recent years demand for vintage flooring increased dramatically and popularity of reclaimed wood flooring spiralled. But limited supply of genuine and old antique flooring pushed its prices up and customers started to turn to cheaper, mechanically distressed floors.
Main and most popular vintage wood flooring options:
Handscraped and distressed wood flooring
This is the most popular option – wood is scraped by hand or scraping instrument to give and old and vintage look. The purpose of mechanical distressing is to mimic handscrape process. But no matter if the floor was distressed by hand or by the machine – no two pieces of wood are the same and they of course cost more than standard wood flooring as it takes longer to create them.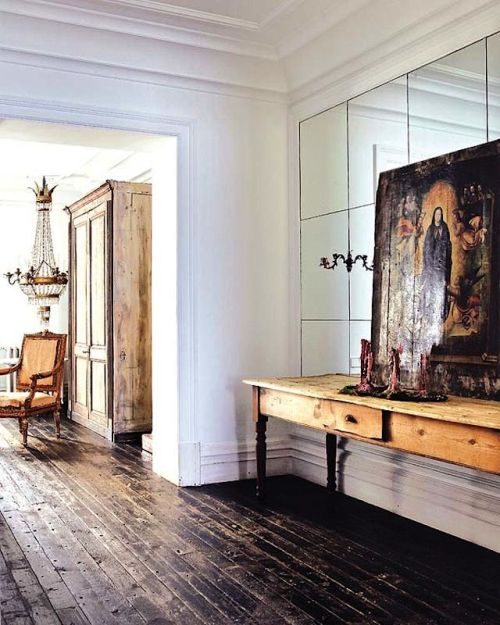 Reclaimed wood flooring
Very often oak, pine or maple – they are usually more expensive and come in wider planks. Reclaimed flooring planks usually come from derelict and demolished buildings or from recycled beams and joints.
Knotty woods
Woods with lots of character like knotty pine, rustic maple and hickory is another option. These woods just have lots of character – many knots and lots of colour variation for an old world look.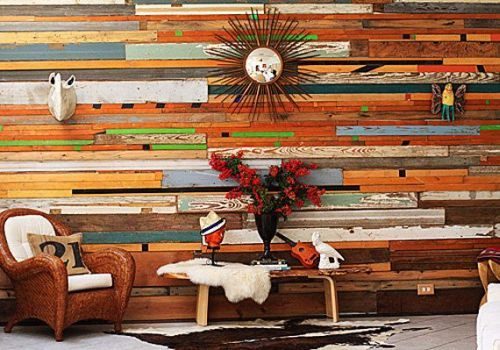 Random or multiple width boards
This is how some of the wood in older homes were made, especially in barns and farmhouses.  Some of the woods come pre-sorted in multiple widths which lends a rustic, random look to the floor; others can be ordered in the right ratios to achieve this look.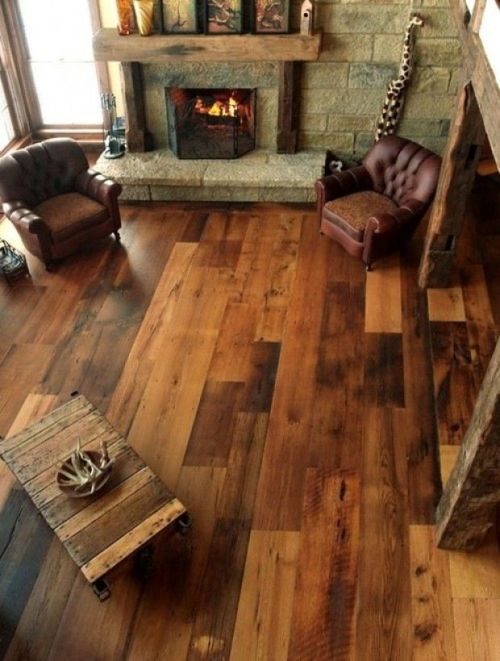 Oiled hardwood floors
In this case vintage look can be achieved via prefinished oiled floors or via refinishing with rubio monocoat. Oiled floors require more maintenance and are more expensive to achieve, but some people love them not only for their look but also because they can easily patch small areas that get scratched without having to sand and refinish the whole floor.
There are many variations on the vintage theme. Most vintage hardwoods are rustic or distressed in some way, and generally come in wider planks, and often more matte or satin finishes. It's basically an antique look for your floor.
If you have any further questions regarding vintage flooring we stock here, at ESB Flooring London showroom or you are looking for an advice about the best wood flooring for your home feel free to contact the ESB sales team. Contact us now to request your no hassle no obligation free samples or come down to our North London showroom for a closer look.
Pictures: Pinterest