Among many decisions you need to take when implementing a flooring project there is the choice of the installation system, i.e. tongue and groove or click system flooring. As usually is the case, the decision about which of those systems will be most appropriate in your case mostly depends on various aspects of your flooring project.
Tongue and groove installation
Installing tongue-and-groove boards is a quite fast and affordable way to panel any ceiling or wall. This type of wood flooring is made up of planks and each of them has a tongue and a groove. In T&G wood flooring the tongues are cut into one long and one short side, while the grooves occur on the two remaining sides. When fitting the floor, you can use three major installation methods, which include gluing down to a suitable sub-floor, secret nailing or a floating installation. Moreover, you need to fit each tongue into each groove. Having already completed the installation process, you can see that the T&G wood flooring system offers you a perfect final result with a smooth and durable finish.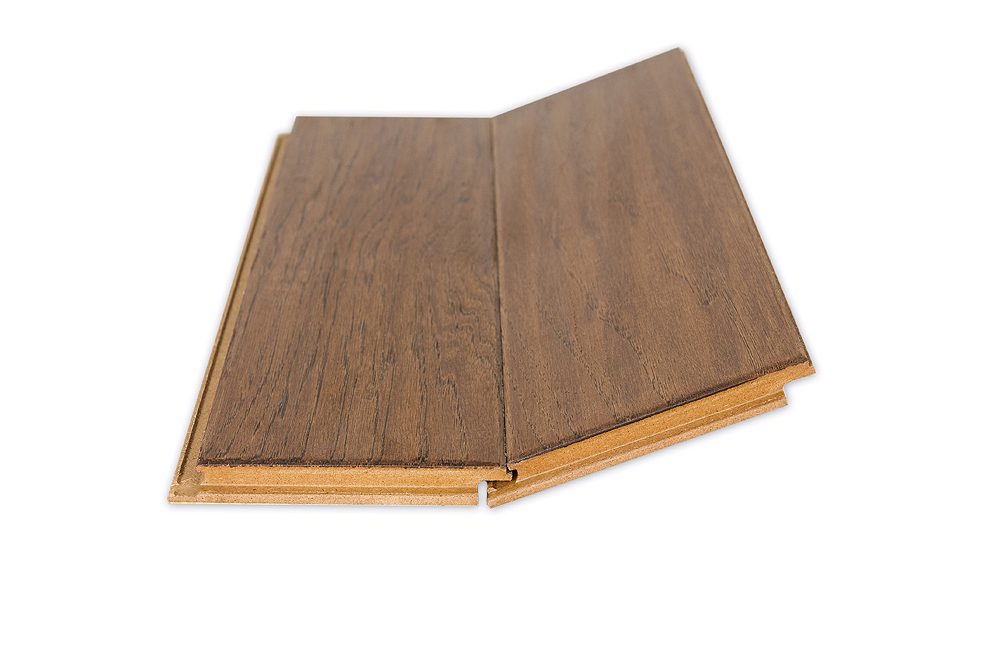 Click installation system
Click system wood flooring, also known as a lock system, has been introduced to the wood flooring market quite recently. It consists basically in covering the old flooring (however, it shouldn't be used in the case of uneven wood floors or over a carpet). In the click system flooring, the individual boards click together, and, therefore, you no longer need any other methods of fixing them together with glue or staples. Actually, click flooring is deemed by many the simplest wooden floor installation method, especially if you choose to do it yourself.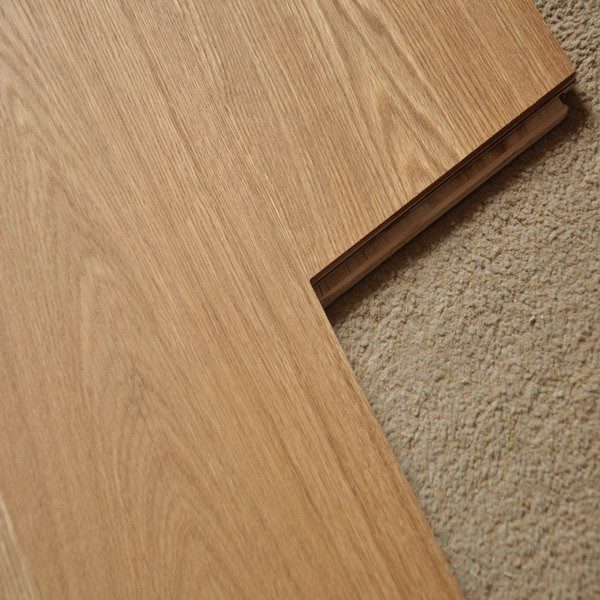 In the floating installation method, click (or lock) flooring is quite like the traditional tongue and groove flooring. However, it differs, as it has an interlocking profile around the edge – thus, the boards can be clicked or locked together. A floating floor is not fastened directly to the subfloor. Usually click or lock flooring systems are either made from laminate or engineered wood. Laminate floors look like wood, but they are not made of wood. Suitable for any room in the home, laminate is practical and really straightforward to fit. It's made from wood boards with a top layer of printed paper finish. These floors resemble wood, but are not actually a natural product. Solid wood flooring is quite seldom available in the click flooring installation system.
Click flooring owes its popularity mainly to the fact that it's very simple to fit, which is a considerable advantage for DIYers who want to do everything themselves without the assistance of a professional fitter. While T&G wood floors offer a very low wastage (sometimes only 5%), when fitted by a professional. That's also important, as it saves you money and guarantees a great final result.
Choosing your preferred flooring can be a tricky job; whether it's engineered wood flooring or solid wood flooring. But to choose the right type of installation for each flooring type has become more crucial over time. It plays a role in determining how long your wood flooring will last.
To understand more about each hardwood flooring type and installation methods, feel free to contact us or visit our largest flooring showroom in London.