Along with the growing popularity of wood floors throughout the home, some of you might think it is not a good option for your hallway, believing that it won't be appropriate given considerable wear and tear which hallways often suffer. Actually, if you give it your due consideration and make the right choices, there's no need to worry that wood flooring won't stand these conditions. It can last long and look great in your hallway, but, as already mentioned, be sure to make all your choices right. To assist you, we've included a handful of information which might help you go in the right direction, without forgetting about any crucial aspects.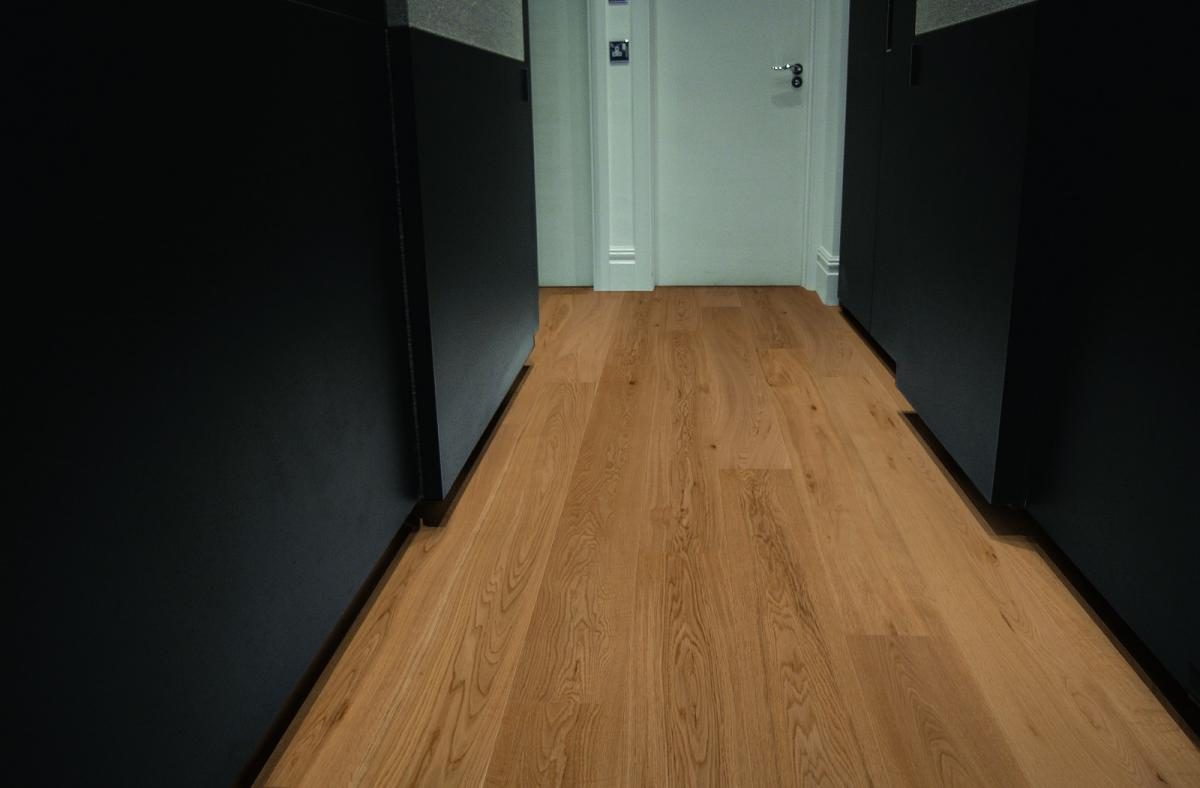 Hallway flooring and UFH
First of all, you may wonder whether to go for engineered or solid wood. If you have an under-floor heating (UFH) in your hallway, you should definitely go for engineered wood flooring. If this is the case, ensure that you buy the best quality you can afford, focusing in particular on the top layer. This is very important, as the thickness of the top layer of engineered wood flooring will determine how many times you will be able to re-sand and re-finish the floor. It is true to say that you will be limited in your choices, to some extent, by the fact that you've got under floor heating. But anyway ask your flooring supplier and, possibly, your heating advisor about the top layer they would recommend, which is most hardwearing and resistant.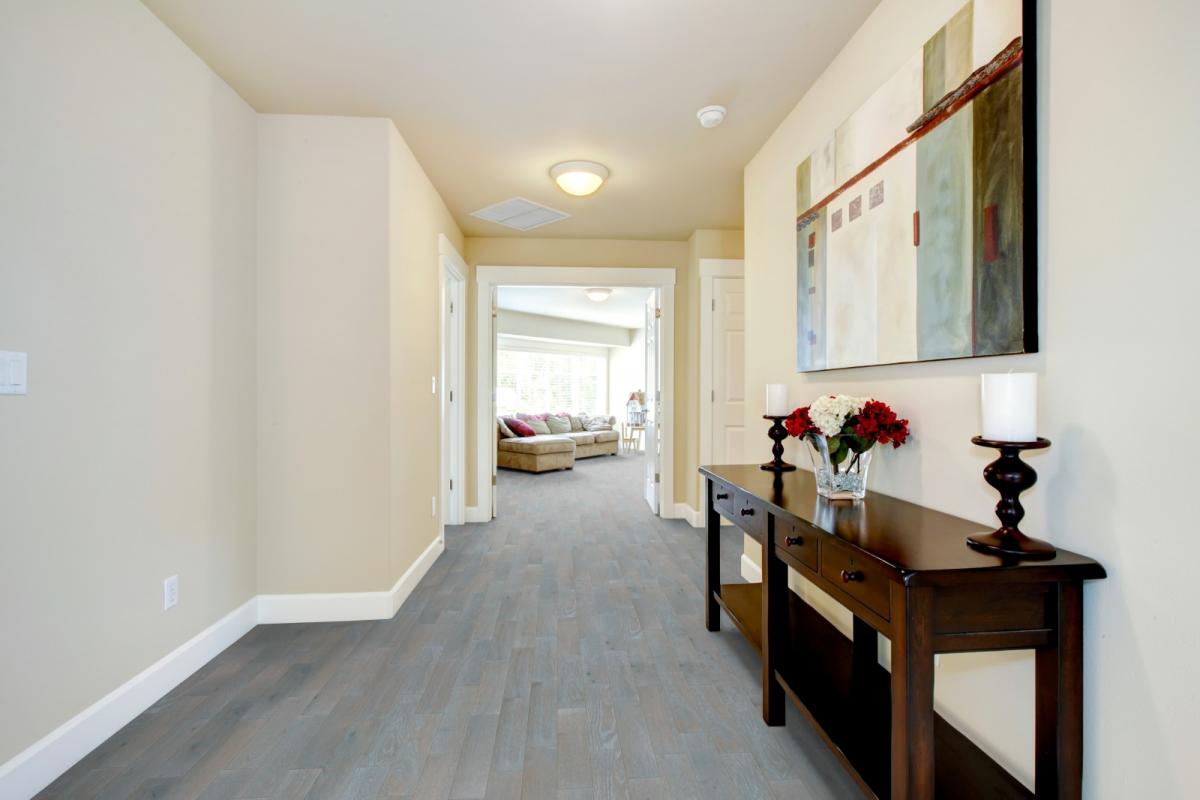 However, if you don't have UHF, then obviously solid wood flooring will offer you the freedom needed to re-sand and re-finish the floor according to your needs, making it look great for a long time.
Best floor finish for hallways
Then, you may also wonder which finish to choose. This will largely depend on the final effect you want to achieve. As regards finish, you're spoilt for choice and can select anything from oiled and brushed to highly varnished. You may want to know that oiled and brushed finishing is a bit less resistant choice than varnished, but it is also easier to spot repair if you need to. So, every option has its advantages and drawbacks. Having said that, I must admit it's a good idea, no matter which finish you go for, to pick a pre-finished product as the hallway is the area of the house which will most likely cause chaos all around the house if you need a lot of time to bring the project to an end.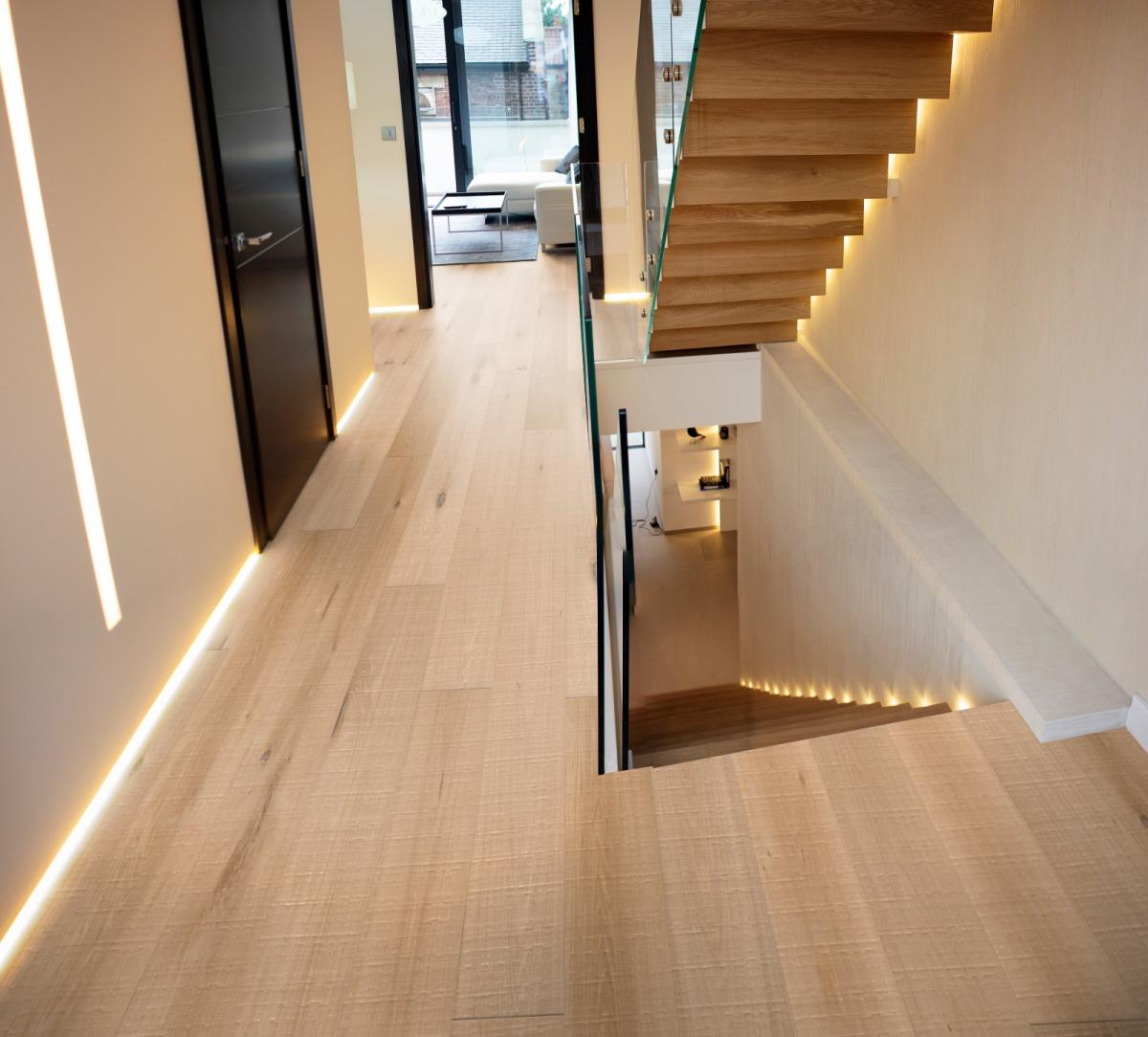 Accesories for your hallway
And now a few practical tips that will help you smoothly complete the whole project. Regardless of whether you live by yourself or with your entire family, including kids and pets, it is a good idea to invest in a quality doormat. It will definitely pay off, extending the life and appeal of your wooden flooring. If it's only possible, put a doormat both inside and outside. The one outside will remove the worst dirt and grime, which could make harm to the floor if allowed inside. The indoor mat will ensure all the remaining dust, dirt and moisture is removed from the outdoor shoes, thus helping you protect the floor. When picking the mats, pay attention to go for the largest possible mats you can fit in there and also ones which absorb moisture.
If you're a pet owner, pay attention to clean the paws of your cat or dog before they enter the house and keep their claws short, so as to make sure they don't scratch the floor.