The durability of hardwood floors depends on various factors. Obviously, the most important thing is the type of wood you choose. However, the type of wood is not all you should pay attention to, as there are different ways to make your hardwood floor more durable. Those include the application of a hard wearing finish or a sealer.
Durability and traffic
It's you who should decide how important the durability of your wood flooring is. Everything depends on your individual needs. When taking durability-related decisions always think about the amount of traffic and the expected wear and consider how committed you are to clean and maintain it on a regular basis. The rule of thumb is that the harder the wood is, the more long-lasting your floor will be.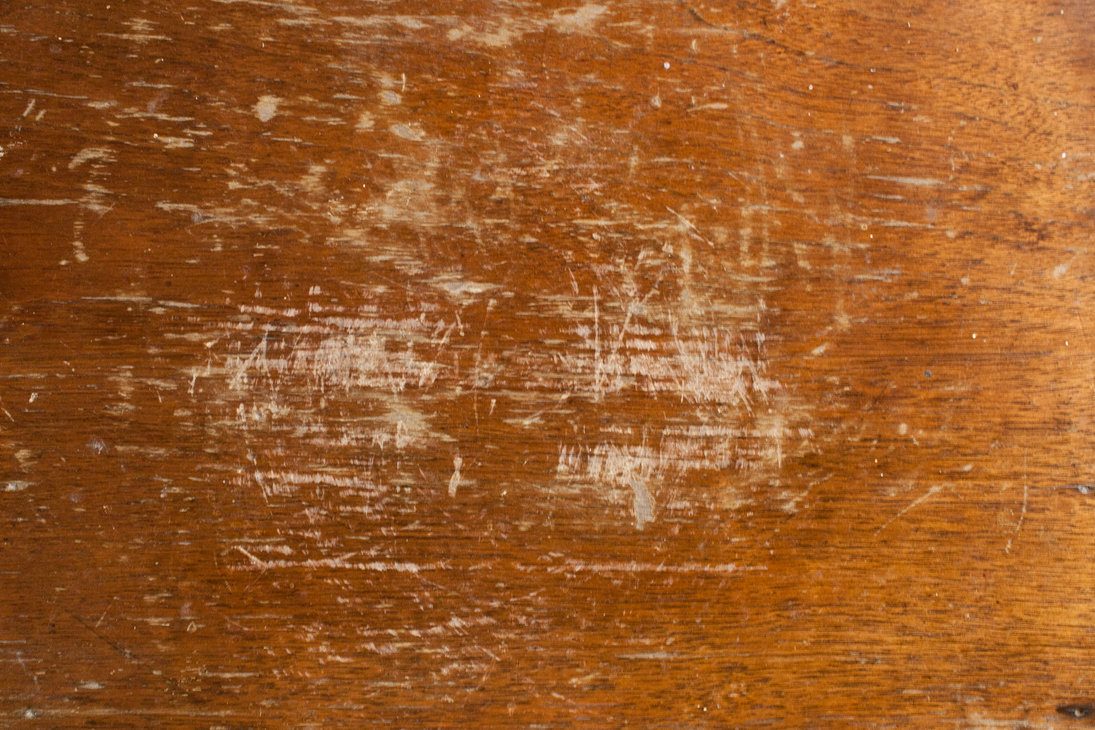 Most durable species
In the flooring industry different kinds of wood are used which vary in terms durability. Probably the most durable options for your home include for instance Brazilian redwood and walnut. They may be quite expensive, but if durability is your number one concern they will be a perfect choice for you. Less durable wood kinds include oak or pine, which are soft and can dent and ding fairly easily (although there are certain ways to enhance their durability).
Janka test
There is a widely-acknowledged method to measure the durability of a wooden floor. It's called the Janka Hardness Test.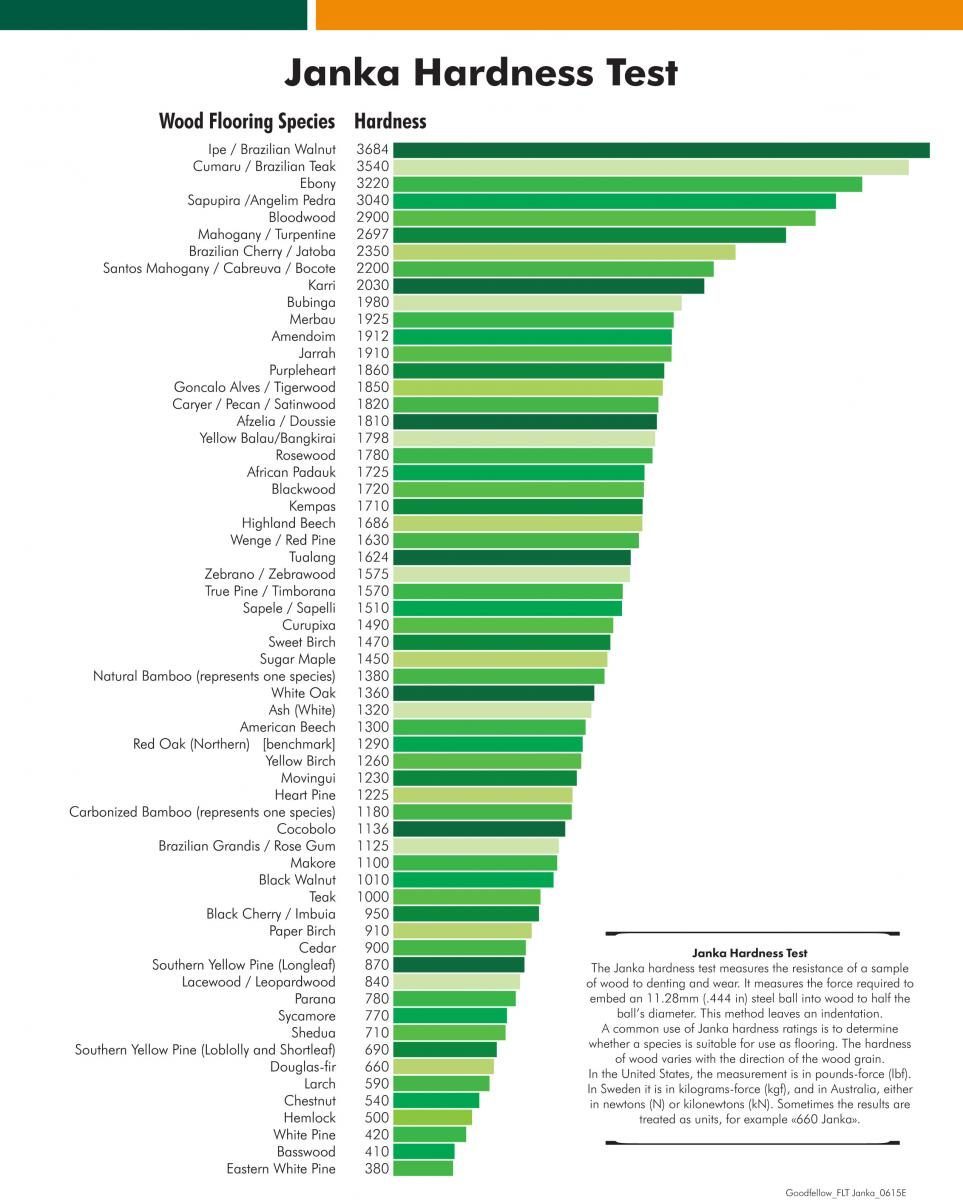 Source: www.goodfellowinc. com
This method is used to measure the resistance of a sample of wood to denting and tear! The test consists in measuring the force that is necessary to embed a small steel ball into the wood to half the ball's diameter. You don't need to get deeper into technical details at this point. What is important for you is to know that such a rating of wood types exists and that you can refer to it to check a given type of wood you're considering for your flooring project. The results of these tests confirm what we've already said: oak usually ranks quite low, while Brazilian teak or ipe have quite high scores.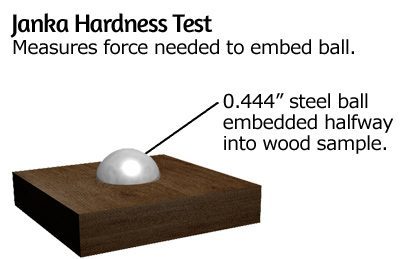 Source: www.carsonfloorinng. com
If durability is an important issue for you, apart from the sort of wood you also need to focus on the seal or finish you'll apply. Wooden floor finishes encompass oils, which provide a rather low level of protection, and varnishes, which guarantee high protection. Usually, floors with oil finishing are not as hardwearing and durable as floors finished, for instance, with a polyurethane varnish. Special attention needs to be paid in the case of commercial flooring project, that is the ones which are implemented in shops, hotels and bars. The footfall in such places is usually high, so floors need to be especially durable to withstand it. In those cases commercial grade finish is required.
All in all, no matter what your needs are, you'll always find a type of wood and a finish to suit your individual needs.