Keeping your chevron laminate flooring, herringbone laminate flooring and similar floor covering looking its best means fully understanding "what is laminate" and "how can it be cleaned with care?"
Laminate is increasingly used in family homes, so having these insights will help you to enjoy a flawless floor for many years.
Modern manufacturing techniques have found a way to fuse together quality synthetic materials to create a tough, multi-layered floor covering.

The top layer is protective and strong and generally treated with UV oil. UV oil is impregnated into the surface then dries quickly under ultraviolet light to create a distinctive lustre and resilience.
Laminated flooring generally contains wood fibres, providing a similar appearance to wood floor patterns. However, you can also get stone effect versions too.
That is the quickest answer to what is laminate. Let's look more closely at some of its features and advantages for interior design.

The advantages of laminate flooring
Referred to in the USA as a "floating wood tile", a laminate sits on a layer of underlay. This helps boost its comfort and insulation benefits.
It is manufactured using a highly specialist process, under strict European standards for its components and testing.
If you're installing laminate for a refurbishment project, you will find it sold as "planks". These are generally in a tongue and groove design, so they can be clicked into place seamlessly.
Laminate flooring is available in many creative designs and colour shades, to match any interior design or refurbishment project. Beware of inferior versions though, as not all laminates are created equal!
If you do buy it from flooring companies London homeowners can trust, there is one universal fact. Laminate flooring can look just as classy and attractive as wooden floors. It will also stand the test of time.
One of the main advantages – and one of the reasons products like chevron laminate flooring and herringbone laminate flooring are so popular – is that it's stain and scratch resistant. This doesn't make it bullet-proof! However, it can withstand a lot of normal activity in your house.
Laminate flooring is also quicker to lay than light or dark hard wood floors, and highly affordable. Making it a great choice if you're planning to decorate a room on a budget.
A well-made version offers warmth underfoot, which is another reason it's sometimes preferred to wood floor patterns for a family house.
Why care with cleaning is crucial
Buying quality versions is just the start of the story. Flooring companies London and beyond will also tell you that long-lasting good looks for laminate come from cleaning it properly.
Just like light or dark hard wood floors, laminates are relatively low maintenance and can last you for many years. That only applies though if you don't inadvertently damage the surface.
Fortunately, some design choices – such as chevron laminate flooring and herringbone laminate flooring – don't show up small dents and scratches. However, it's far preferable to keep your surface flawless.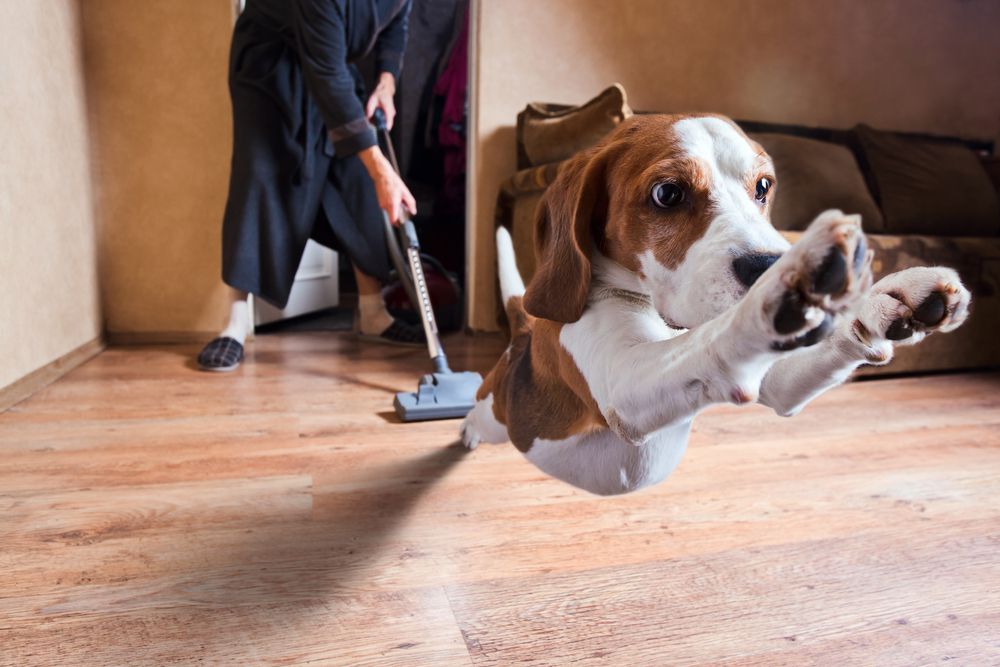 Cleaning solutions for laminates
This includes only using appropriate cleaning solutions.
Just as you wouldn't use abrasive or harsh chemicals on wood floor patterns, you need to select cleaning products specially formulated to be effective but "kind".
These are available on many supermarket shelves. Look out for eco-friendly floor cleaners that mention laminates on their labels.

The best tools for cleaning laminates
Having invested in a wooden floor during your house refurbishment, you must then avoid dragging or dropping sharp or heavy objects on it. The same rules apply to laminate floors.
Also, if you clean them with scratchy or uneven tools, you risk permanent abrasions and other damage. Wire-wool or abrasive sponges should not be used on either laminate or wood floor patterns. Never use steam cleaners either. Applying hot moisture under pressure can damage your laminate flooring. If it's a small spill or mark, then using a damp cloth may be enough.
For larger areas – and regular all-over cleaning – a simple micro fibre mop would do a great job. This is a great reusable mop that delivers the right balance of liquid to get the job done ().
Technique for cleaning laminate floor
Using the correct cleaning solution, pass a microfibre spray mop gently backwards and forwards over your floor.
If using a normal microfibre mop and a bucket, don't leave the mop head too wet adding unnecessary liquid to the surface. Refresh your water frequently, to ensure that you're not simply passing the dirt, grit and other foreign materials back to the floor. Then, do a final rinse of your laminate floor with just water and a clean damp micro fibre mop, before wiping it dry.
If it's a particularly resistant mark, stain or spill, please don't scrub or rub too hard. Remove as much as possible using a gentle dabbing motion with a clean cloth or mop.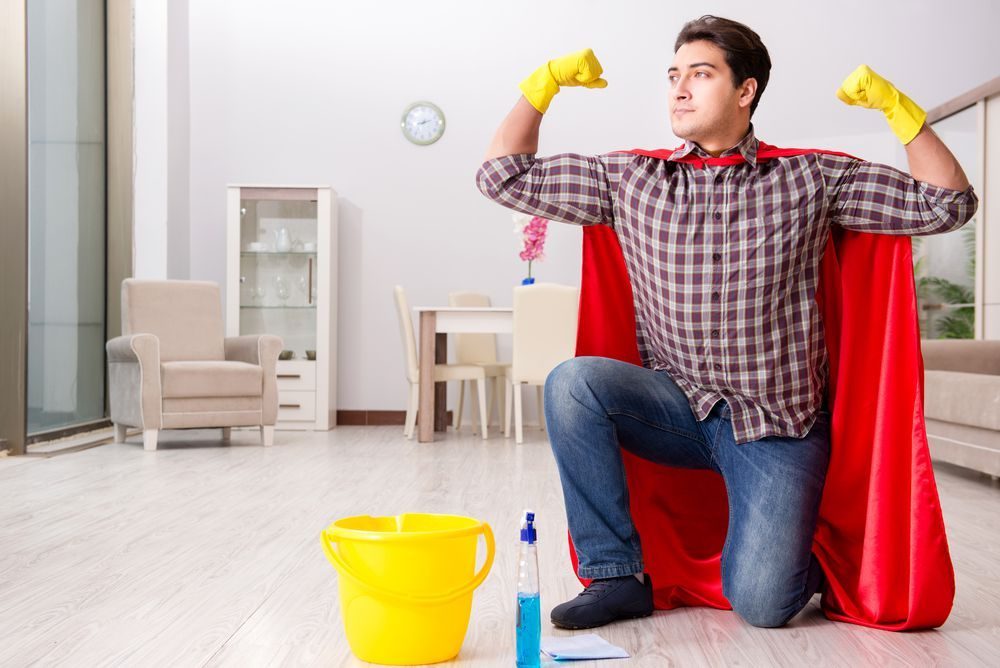 More tips on keeping laminate clean and flawless
Light or dark hard wood floors can stand up to a lot of wear and tear, and so can laminates. However, as well as cleaning them with care, there are other things you can do to prolong their life and good looks. Firstly, don't let moisture sit too long on their surface. This can cause the boards to swell and warp, just as with wood floors.
Also, if you find your family drag in a lot of sand or dirt on their shoes, gently brush or vacuum it off immediately. Leaving it too long creates the risk of it being trodden in or dragged across the laminate surface. When you decorate, completely cover your laminate floor to avoid paint spills, which can be tough to tackle on any surface.
Are you wondering how to clean candle wax off a floor, or how to deal with chewing gum on laminate or wooden floors?  The best method is to use ice to harden the material, then gently apply a plastic scraper across the surface. A credit card is handy for this. Don't push too hard though. Once the worst is off, tackle any residue with a clean white cloth.
Check out our other interior design blogs, for more tips on maintaining wood floor patterns and products such as chevron laminate flooring and herringbone laminate flooring. For example, this one looks at glue stains.
Lastly, add pads to furniture legs and keep pet claws clipped! Both reduce the chance of damage to your lovely laminate floor.
Get specialist advice
Having answered what is laminate (and provided cleaning tips) you can see it's a great choice when you decorate. Especially if it's a major refurbishment of your home, and you need a quick, cost-effective floor option.
It is possible to get specialist help to restore the appearance of your wooden floor or laminate flooring – including using UV oil to create a polished appearance.
Contact ESB Flooring, one of the flooring companies London homeowners can depend on, for products that last a lifetime. Or chat to us about wood floor maintenance and restoration.