The wood flooring market is abundant in various flooring options that can meet the needs of various customers with different tastes and requirements. In this article, we've listed a handful of useful information as well as some tips and tricks for first-time wood flooring buyers, as you can sometimes get confused in the jungle of obscure terms, trying to ensure you're making all the right choices and getting yourself a floor of your dreams.
Kinds of Wood Floor
Wood floors come in two major types. Those include solid and engineered wood flooring. Engineered wood floor is made by fixing several layers of hardwood together with adhesives –plus a layer of plywood or MDF and such a board is topped with a layer of hardwood (so called lamella). So, engineered hardwood flooring is made of a combination of wood and other materials. While solid hardwood flooring is milled from a single piece of wood, such as oak or walnut. They both look the same, due to the make-up of the top layer of engineered hardwood flooring.
Engineered wood flooring has one serious advantage as compared to solid wood flooring, namely it can better withstands temperature and moisture fluctuations, which makes it a proper flooring option for interiors with changing conditions, such as bathrooms and kitchens. Moreover, engineered wood floors can be sanded up to 6 times, depending on how thick the top layer is, while solid wood flooring can be sanded and re-finished virtually any number of times.
Installation Methods
There are 4 major floor fitting methods to choose from based on which is the best for your project. Those include:
– Floating – A floating floor is one which doesn't need to be glued to the sub-floor nor nailed. In the case of this fitting method the only place where glue can be used is between the tongue and groove. As far as domestic spaces are concerned, a floating floor can be installed over a sub-floor or even over an existing floor – if proper underlay is used. This flooring type is not recommended for solid wood flooring, the only exception being small interiors and small floor boards.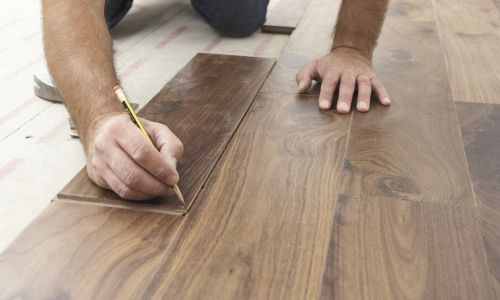 – Nailing or stapling – Nailing is a fast, and reliable way to install a hardwood floor at or above grade. It's a traditional wood flooring installation method commonly used by professionals. Secret nailing is, in turn, the most common nailing method. It's about putting nails through the tongue of wooden boards. Then the nails are covered when the groove is butted up to the secured board. This wood floor installation method can be used when the floor is fitted directly onto wooden floor joists, over wooden battens or onto a concrete subfloor after fitting a layer of oriented strand board (OSB) or plywood. As far as staples are concerned – this option is now ever more often used to replace nails with the aim of speeding up the installation process.
– Gluing – This installation method has been probably the most common option among homeowners for the last couple of years. When you use the gluing method, the subfloor needs to be covered with a wood adhesive and then you need to place the boards directly on top. A floor installed in this way feels as stable as a nailed floor. Moreover, as glue is a flexible material, it also allows the boards to expand and contract along with changing ambient conditions. What's more, when a floor is fitted over under-floor heating, gluing installation prevents the occurrence of air pockets.
Finishes
Nowadays a whole array of different finishes is available in the market, which can be quite confusing if one doesn't really know the terms. The finishing options you may come across include the following:
– Oiled Finish – This type of finish guarantees a really strong protection against wear and tear, at the same time making the floor look really natural. Therefore, nature-lovers are very keen on this type of finish, all the more so, because it's appropriate for high-traffic areas.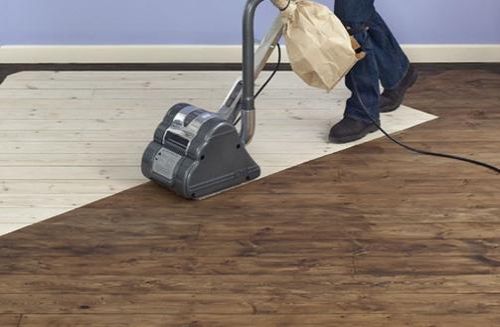 – Oiled and Brushed Finish – Similarly to the oiled finish described above, in this case the floor is protected thanks to protective coating, but oiled and brushed finish guarantees an even more natural look. All thanks to the brushed effect, which makes the surface look naturally textured, gently stressing the natural grain structure.
– Lacquered Finish – In this case a wood floor has a very strong protective coating; however, lacquered finish also guarantees a smooth, high-gloss surface. That's why a lacquered finish is best for interiors with little sunshine.
– UV Lacquered Finish – Floors with UV Lacquered Finish guarantee very strong protection, at the same time creating a smooth, matt surface. This type of finish is a really common option best for rooms with lots of sunshine, as the desired finish is matt.
– Thermo Treated, Brushed & Oiled Finish – The thermo treated finish technique makes the floor very dark, almost black, in colour. The thermo treated finish is a common choice among all the people looking for a strong, dark-coloured floor at an affordable price.
Species of wood
Wooden floors are available in many different species, and each of them has its own distinct look and features. They differ in terms of their colour, grain and durability. To a large extent, the choice you'll make will depend on your individual likes and dislikes and the final result you want to achieve in the given interior. The other aspect you'll take into account is the durability of the respective wood species and obviously the total price you can afford.
Various costs you will need to consider
When estimating the costs of your wood flooring project, you will need to take into account several components. Those include the cost of the flooring, installation costs as well as the price of all the accessories you will need.
– To calculate the total cost of the flooring you will need to get for your room, work out the size of the surface area that needs covering. There are a number of online flooring calculators which can help you determine how much flooring you will need in the given case.
– As far as installation costs are concerned, many of us think that doing the flooring project on your own, without engaging a professional flooring fitter means no costs. But, in fact it's not the case. Apart from the time, which you need to spend on implementing the whole flooring project (which will obviously be longer than the time a professional floor fitter would need, due to their experience, skill etc.), you also need to add other costs, such as the costs of hiring or buying the tools that are necessary to do the job. Those include buying all the finishing items and hiring or buying all the hand tools. That's why it's sometimes good to think again whether a resignation from the services of a professional fitter will really make you save a lot of money.
– When establishing the total costs of the flooring project you need to take into account all the required accessories. Those include the costs of an underlay, which is a crucial element in a successful flooring project. Moreover, you will also need to get beads, pipe ferrule as well as reducers and nosing. All the above elements are necessary to ensure the floor has a really stunning finished look. However, after adding them all up, you may end up way over your budget if you haven't considered them at an early planning stage!
Maintenance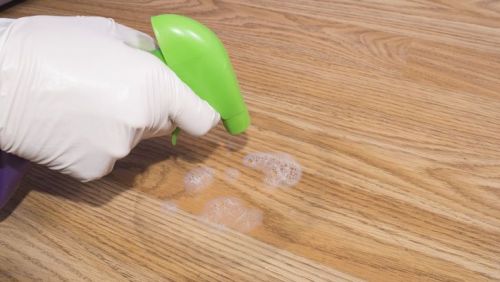 And last, but not least, maintenance. When it comes to this aspect, there's one crucial thing you need to remember, namely, high-quality wooden floors couldn't be simpler to maintain. Their regular maintenance encompasses barely vacuuming them and a wiping them over with damp cotton cloth on a regular basis. This is just enough to keep the floor looking great for a long time. Moreover, it's a good idea to invest in quality doormats. This will prevent dust and grit particles from getting into the house and damaging the floor. Should it be damaged despite all the preventive measures, you've got a lot of methods to get rid of the damage. And if everything else turns out to be ineffective, you can re-sand and re-finish the floor.
Having read this article, you've got a comprehensive overview of the available flooring options, flooring installation methods and all other crucial aspects that need to be considered when implementing a flooring project. All those aspects are worth thinking through if you want to get a great final result. And in the case of any doubt you can always contact us for more detailed information and assistance.