Big Energy Saving Week will throw the spotlight on the role interior design plays in environmental issues, including how to build green credentials from the "floor" upwards! The campaign (1st to 27th January 2019) will provide millions of people with a better understanding of how to cut their bills.
 We thought it would be a great time to explore the more gradual and long-term steps you can take, to benefit from energy efficiency and reduced costs!
Nest building instincts
It's human nature to want a warm, comfortable and pleasing environment. That's why home improvement is a multi-billion-pound industry. Even in hard times, we find the money to make a"house" more of a home. So much so, that you're currently five times more likely to be planning a home refurbishment or renovation project than you were four years ago! (source: The Independet)
 Though of course, these days the emphasis could well have shifted from purely decorative changes to home improvements that help you to control your bills. Or ones that show your environmental awareness. In the rush to get insulation, lighting, windows, doors and other items sorted, it's vitally important that you don't overlook "what lies beneath".
Cutting bills starts on the ground
Your flooring is not simply a surface to walk on that matches your interior design preferences. It has two key elements that you simply can't ignore.  One is that flooring plays an important role in managing your heating bills. Secondly, it's significant to your wider environmental footprint! More on that later.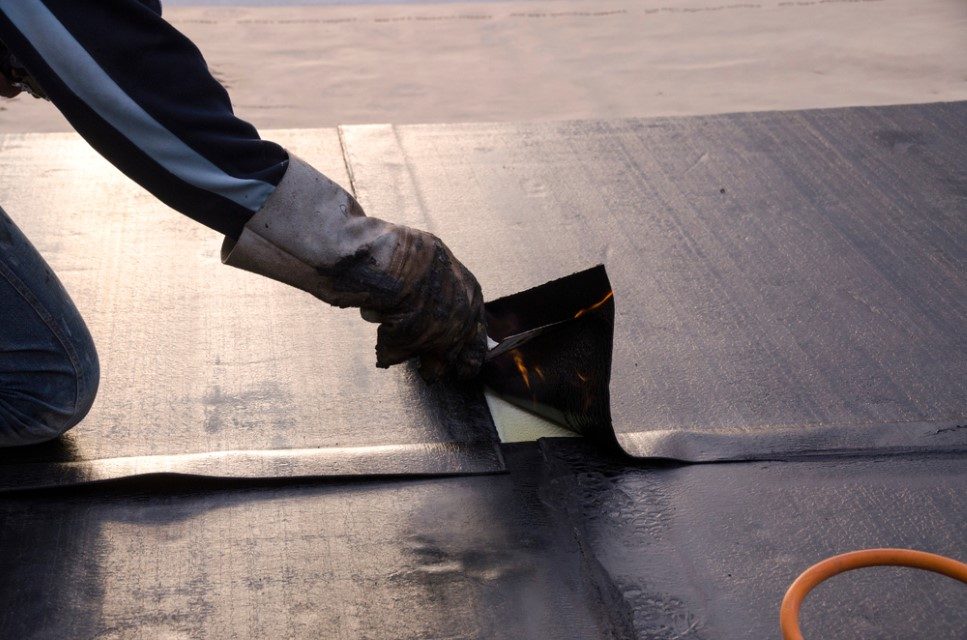 Mother Nature provides homeowners with an invaluable insulation material to use for floors – wood. Your wooden floor, with the correct underlay, could make a big difference to how well you retain heat in your rooms. Whether you choose high-quality oak flooring or more affordable engineered wood flooring, the boards will trap warm air. The underlay then stops that heat from being lost into the substructure of your floor.
There are various types of underlay available, including ones with specific damp or sound proofing properties. There's lots more great information on this topic here.
One with the right thickness and construction will insulate your wooden floor superbly. It means walking across that herringbone flooring will feel wonderful even with bare feet, with all the durability and resilience of other flooring options including tiles.
Underfloor heating
Are you considering installation of underfloor heating, to add to the warm and cosy nature of your home? If you use the correct wood above your underfloor heating, it makes even better use of this material's inherent energy efficiency.
Remember though, quality materials and proper installation are important. Only a seamless finish excludes drafts and insulates your home. This care extends to getting the correct tog rating for your underfloor heating.
Dont miss the little details
Little changes help too. If there are cracks in floors and skirting boards, seal them. Also, line your letterbox and close off unused chimneys. That could save you £25 a year!
(source: Money Supermarket)
Sustainable manufacturing
Choosing the right materials for your flooring can be a conscious contribution to protecting the planet too. If you buy materials from a responsible company the wood is from sustainable sources. These are timber companies who plant as many trees as they harvest. They usually carry the internationally recognised Sustainable Forestry Initiative (SFI) standard.
Incidentally, engineered wood flooring offers further carbon reduction benefits. The manufacturing techniques used are highly energy efficient and minimise on waste. This can make them even more attractive as eco-friendly floors. 
Save money and make your mark
Switching energy suppliers and other short-term measures can go a long way to managing your household bills. But long term, the decisions you make during home improvement projects are key to how energy efficient your property is. According to the Energy Saving Trust, installing a wooden floor with proper insulation beneath (and creating a flawless finish) can save you at least £40 per year on your heating bills. (source: Energy Saving Trust) That could also warm the cockles of your heart!