Wood flooring is timeless and beautiful. It is one of the most sought after amenities in a home and an easy way to improve the durability, value and look of your property. Below you will learn more about most important features of hardwood flooring.
Hardness
There are tens of different species of both hard and soft woods that can be used as flooring materials. On the one side you will have woods such red walnut or Brazilian teak, which get 2400-3400 on the Janka hardness scale and on the other  materials such as pine and fir, that have hardness ratings of 600-900.
Apperarance
Each wood flooring species will have its own and unique feel, patens and look. Different cuts will also create different levels of grain consistency. You will also find different grades, which will lead to either disparate or congruous pieces in a lot. Hardwood will give a lot more freedom to choose exactly the look you are after. You can pick through a variety of options and species in order to find a product that perfectly matches the style of your interior.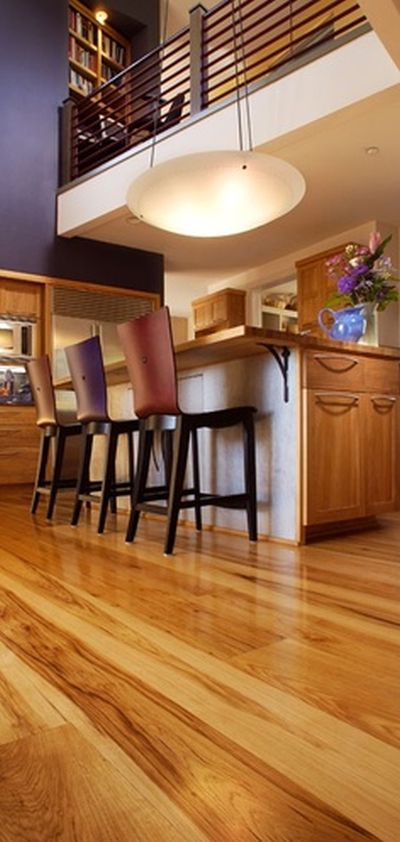 Price
Roughly £25-£40 per square metre for standard materials. Softwood and plywood can go as low as £15, and more exotic hardwoods can cost upwards of £60 per square metre.
Environmental concerns
A tree can take upwards of 20-25 years to be ready to harvest (reach full maturity). This means that the wood used take far longer to regenerate. At the same time, there is a certain amount of waste involved in the manufacture of wooden floors as logs are sawn to produce boards and planks. 
From the other hand the fact that trees take much longer to mature is offset by the fact that they produce much more material were ready to be harvested. They are also able to grow in a much wider variety of regions, allowing wood to be sourced from local mills.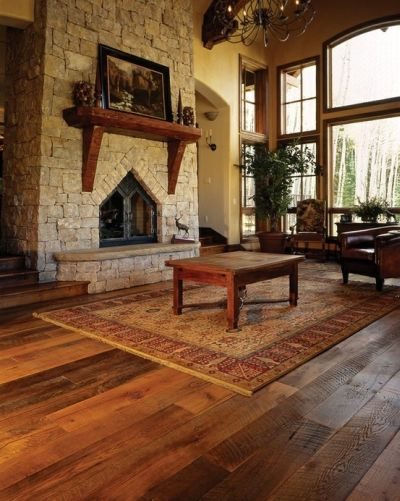 Moisture Resistance
Despite the fact that wood flooring can be finished and sealed in order to make it resistant to liquid penetration, allowing water to stay on it for a long time can cause irreversible damage. Water will finally ruin a wood flooring installation. At the same time, moisture seeping up from below can cause the growth of mildew, mould and rot the building from the inside.
Quality control issues
Wood flooring materials are rated for evenness, shape, consistency of colour, size and the other features that can be found within their surface by several independent bodies, especially the National Oak Floor Manufacturers Association. Thanks to those organizations you can check relative quality of any flooring material you are going to purchase. 
If you have any further questions regarding hardwood flooring or you are looking for an advice about the best flooring options for your home feel free to contact the ESB sales team. Contact us now to request your no hassle no obligation free samples or come down to our North London showroom for a closer look.
Pictures: Pinterest