The Internet has enabled many home improvement sites to become a new source of inspiration for a desirable demographic looking to create thoughtful living spaces. This is also a very attractive place to be for marketers working for all types of businesses – from small home interior retailers, manufacturers and interior designers to big home improvements retailers, wood flooring wholesalers and architect firms. In this post ESB Flooring presents 5 most influential (in our opinion) home improvement websites.
Houzz

Houzz is the 20 million homeowners, improvement professionals and design enthusiasts community. Created by Adi Tatrko and Alon Cohen, it is a perfect place to browse and save great homes pictures and to look for new interior design ideas and inspiration.
Users can create their own Ideabooks and drag the best pictures in to them. If you are browsing for a new ideas you can easily refine your search by specifying the room, space or product.  Houzz is a place to find the right design and construction professionals. A place to connect with others who have been there too. Whether you are starting a complete living room redesign, hallway remodel or just looking for the perfect dinning table, the Houzz community of professionals and homeowners is there to help you. And when you are ready to start your project, it is not only the best way to find a perfect architect, contractor or designer but also to get inspired and discover products.
On 17th of July 2014 Houzz will launch much anticipated UK website.
Remodelista

Remodelista simply connects brands with home design enthusiasts. It is followed by influential figures in interior designer's world, design magazine writers, bloggers and and architects. Remodelista inspires consumers to purchase elegant and enduring products for their homes.
Editors of Remodelista have established strong bond with their readers and very often use their own homes as an examples and inspiration. In addition to inspiring those actively engaged in home furnishing, renovation or construction it is a great source for designers and architects looking to attract new business. 
Apartment Therapy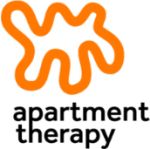 Apartment Therapy was launched in 2004 by two brothers – Ryan and Oliver Maxwell. It clearly helps people make their homes more organized, healthy and beautiful by connecting them to a wide range of resources, community and ideas online. Apartment Therapy helps creating the home that doesn't require large amounts of money or space. It focuses on the two centres of life at home: food and living by offering a different way to build their user's own "good life" based on lifestyle.
Freshhome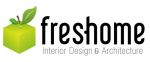 Freshome is an authority in its niche and its content is regularly shared and picked up by the most widely read and influential sites including Yahoo News, Gizmodo, CNET, and The Huffington Post. It is regularly selected as being one of the top blogs on the net and go-to destination for anyone passionate in luxury, travel, lifestyle, design, architecture and creativity at home. Visit Freshhome if you are seeking inspiration and help when creating your dream home. 
House Beautiful

House Beautiful offers everything from expert advice and decorating tips, to style, interior makeovers, receipt and even "Find a Builder" feature (thanks to their cooperation with Federation of Master Builders).
As the internet arm of House Beautiful decorating magazine It is one of the biggest UK homes websites. Combines practical ideas with real-life inspiration to help its visitors create a flexible and stylish living space. On Housebeautiful you will find tips and advice from a wide range of professionals who can answer the questions on everything from craft, legal and building to DIY, gardening and decorating.
If you have any further questions regarding wood flooring or you are looking for an advice about the best flooring options for your home feel free to contact the ESB sales team. Contact us now to request your no hassle no obligation free samples or come down to our North London showroom for a closer look.
Logos: HouseBeautiful. Freshome, Apartment Therapy,Houz, Remodelista