How to make a room look larger? When furnishing a house, many of us have faced the situation in which you had no idea how to approach small rooms, which are very difficult to arrange and often not really well laid out. So, we decided to write an article discussing that.
We would like to offer some advice to people who have faced such problems, suggesting them some ways in which they can arrange rooms with little floor area to make them look larger and less cluttered. Part 1 of this post contains few more tip on how to optically increase the space.
Stripes will work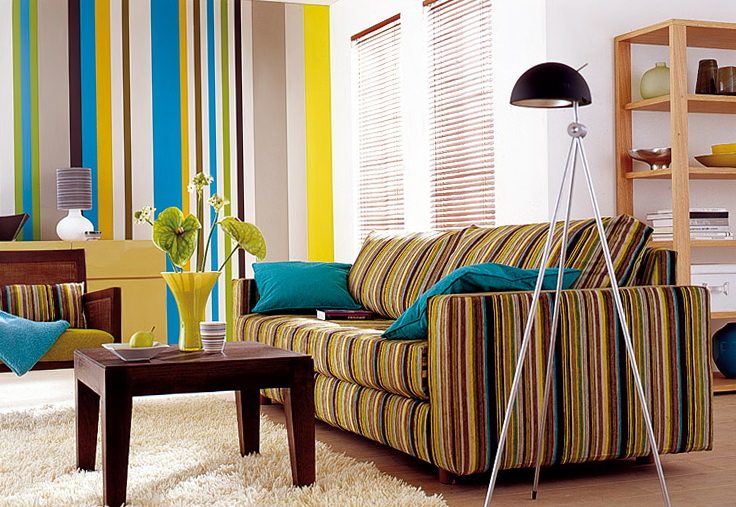 Striped wallpapers are very popular and it's no wonder. Vertical stripes add height to the room, horizontal ones make it seem wider. Both motives give us the impression that the room is more spacious, and that's the effect we want to achieve.
Furniture on legs
Free-standing pieces of furniture on legs give us the impression of general lightness. Instead of a modern coffee table, go for a table with legs. The same applies to wardrobes – all wardrobes with legs, which do not reach the ceiling perfectly show where walls begin. Additionally, you do not make the room seem cluttered and depressing, but instead give it more air. A yet another solution is to get transparent furniture made of plastic, which seems delicate and almost invisible.
Multi-functional furniture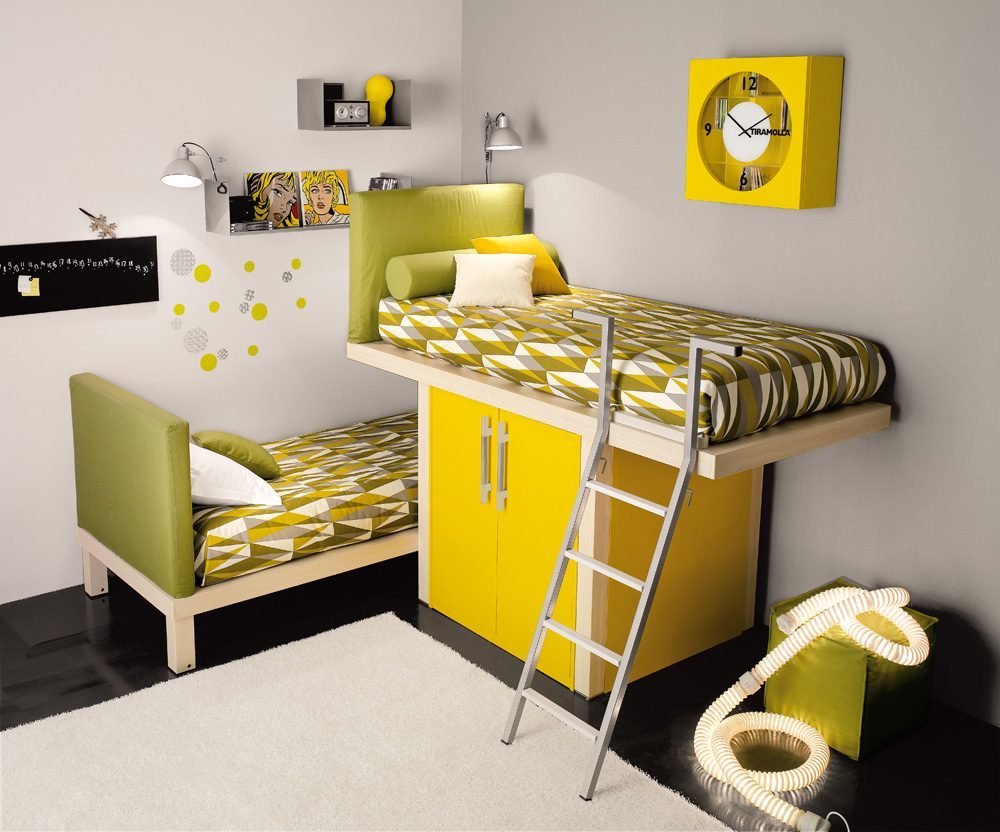 When arranging a tiny space, it's a brilliant idea to consider buying a sofa or a corner sofa with bed and bedding storage. By furnishing a child's room with a desk combined with a bed or a wardrobe, you'll certainly save some space.
Simple and minimalistic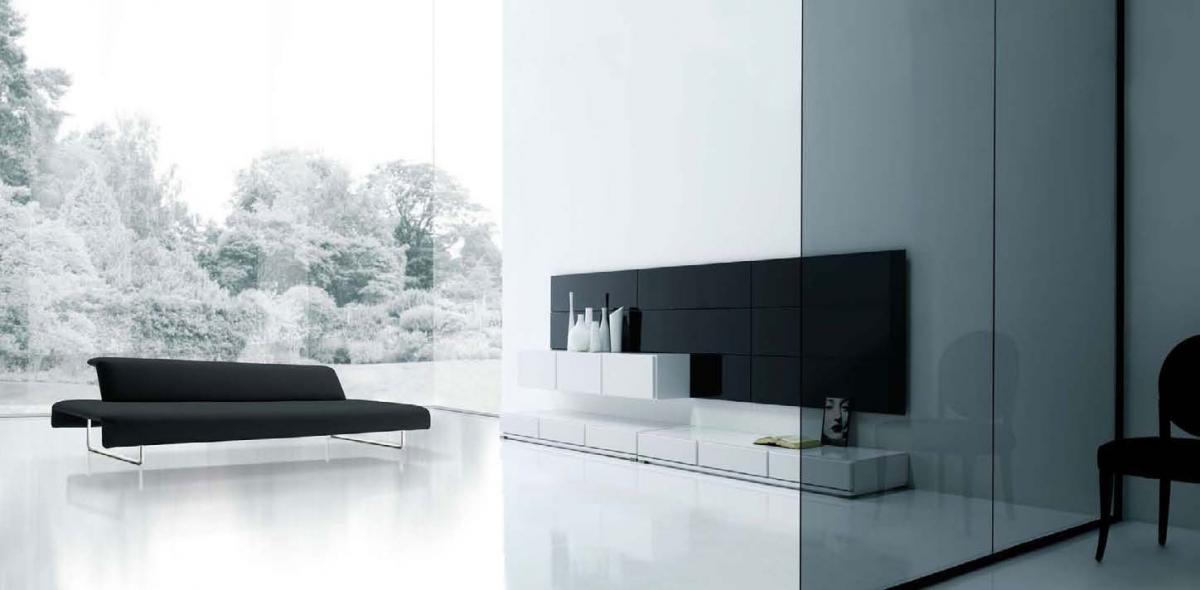 Those two adjectives are a key to designing tiny spaces. Apart from the fact that you don't want them to seem cluttered, but rather look tidy, you should also pick simple forms, as little furniture as possible (no clutter) and a small amount of patterns. As patterns introduce some disorder and make the space appear small.
Wardrobes are most important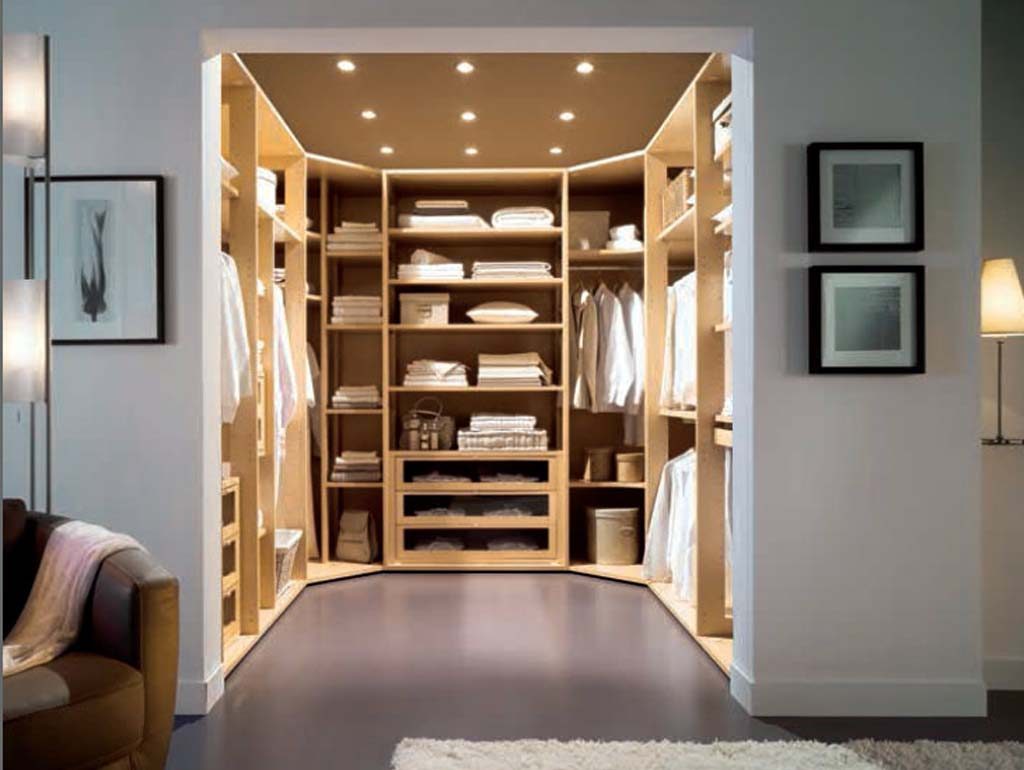 Thanks to having a lot of space to store your stuff, you avoid cluttering the room with various items. When you'll hide your knick-knacks, you'll see that your life space got tidied up, and this can contribute to making your whole life more orderly. A storeroom located in a part of a room with a sloped ceiling or a small built-in wardrobe are perfect places where you can store all your stuff and clothes.
For advice about the best wood flooring for your home feel free to contact the ESB sales team. Contact us now to request your no hassle no obligation free samples or come down to our North London showroom for a closer look.
Pictures: Pinterest, Floorsync.com