Rustic wood flooring has become increasingly popular among homeowners in recent years due to its low price. Rustic is generally considered lower grade and has more imperfections than prime grade wood. However, not all of you know that there are a number of things that you can do if you want your rustic wood floor to have a prime look. We'd like to show you major differences between various wood flooring grades, and present interesting ideas of how to get a prime wood floor look at a low price of a rustic floor.
During the lumbering process wood is categorized into one of four different categories corresponding to wood flooring grades. This categorization depends on the looks of wood and the amount of sap it contains. Prime grade wood floors are made from prime grade wood, which has a very uniform colour and grain, and contains little or no knots or sap.
When it comes to rustic grade wood flooring, it is made from rustic grade wood. It has natural variations in colouration and minor imperfections, such as moderate grain, streaks or uncoated bevel, it also contains quite a lot of knots and sap.
When considering the purchase from the financial perspective, the prices of prime grade wood flooring are considerably high as compared to rustic grade. Low cost is one of the factors that influences the choice of many people who go for rustic grade wood flooring. If you are on a tight budget, but still want to get a prime look, there are several ways to achieve this goal. Read on to find out how to do that.
1) Go for rustic wood flooring with enthusiasm.
2) Buy some fancy rugs, placing them in such a way as to draw attention away from the floor.
3) Think about signature furniture pieces which are modern and visually appealing.
4) You can also choose an aged or distressed option, which will be eye-catching and look fabulous.
Be enthusiastic
If you're seeking a low-cost solution, it's not a good approach to purchase it and at the same time regret that you can't buy a more expensive option which you prefer.
Searching for rustic wood flooring, you'll most certainly manage to find an option which suits your budget and meets all your expectations. Having made the choice, be enthusiastic about your new flooring and don't hesitate any longer pondering whether that was a good choice or not. After all, why spoil the pleasure that you get from buying it and decorating your flat!
Go for rugs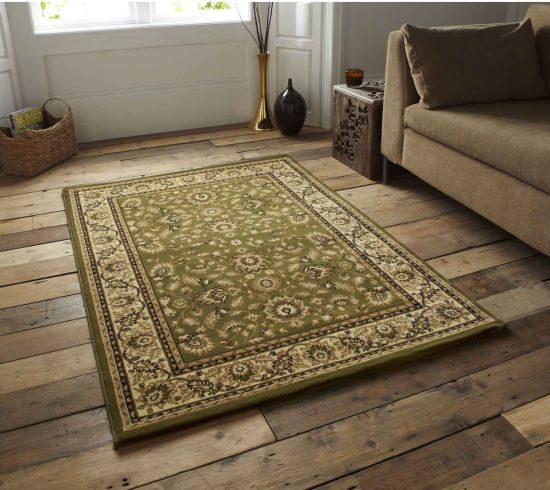 Picking nice eye-catching rugs will make your room look great and attractive, adding appeal to your new rustic floor. There is a wealth of different types and styles of rugs to choose from. Those may be shag or Persian style rugs, modern or traditional ones, uniform or colourful, or rugs with floral or geometric design. You are really spoilt for choice.
But, apart from visual aspects there are also practical aspects that need to be considered. Before purchase always make sure that they are slip resistant. If they are not equipped with anti-slip safety strips by default, you can add such a strip yourself at the back of your rug.
Signature furniture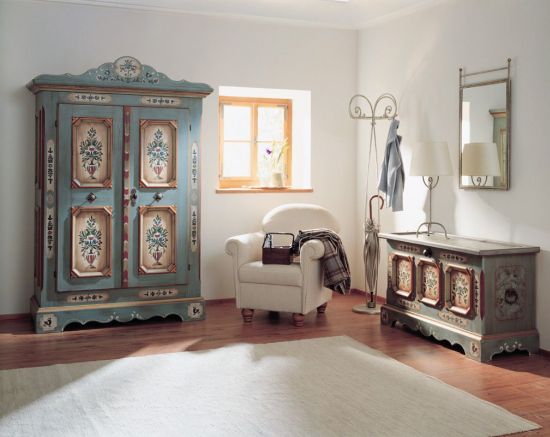 You can achieve a prime look even if you go for rustic wood flooring. Get several really outstanding pieces of furniture. You may choose any style you want, such as vintage, retro or modern. A stunning contemporary one-of-a-kind sofa with accent stitching, or a gorgeous stylish armchair which offers eye catching appeal and guarantees comfort and relaxation. A single piece of furniture can totally transform your room and help you achieve the prime look you want.
Interesting finish
If you still can't help but regret that you had enough funds to get yourself a rustic floor instead of something more elegant and expensive, go for a floor with an interesting finish. A white wash, smoked, aged, or distressed floor will surely stand out, looking great and adding charm to the entire room.