Hardwood floors, when treated with lacquer, have a surface which protects the floor from damage. This surface should be cleaned over time and maintained on a regular basis.
If the floor is well taken care of, its surface will become more resistant to soiling and the appearance of wear and will also remain beautiful for decades. How often you maintain your floor will depend on how you use and treat it.
Appropriate wood flooring maintenance products like Bona Wood Floor Cleaner (along with Bona Cleaning Spray Mop) and Bona Wood Floor Polish should be used.

1. Precautions
You need to make some precautions and remember to clean the floor regularly with soft broom or vacuum cleaner: bits of dirt and grit that are left behind can damage the surface of the floor:
Never use too much water when moping and remove stains immediately. Worn in stains are difficult to remove.
Try to avoid using pure water when cleaning the floor, use the maintenance product for lacquered floors instead. Do not use products that contain wax as these will form unwanted oily layer on the floor that will cause adhesion problems the next time you treat your floor.
Do not forget about beige floor protectors under chair and table legs – never use coloured floor protectors. Place protective dish under flowerpots.
Do not drag heavy objects across the floor – lift them up instead to avoid scratches. 
Be careful when opening the windows – a rain shower can damage the floor.
Do not wait until the varnish layer loses its shine.  Applying Bona Wood Floor Polish Mat on regular basis is recommended.
2. First Treatment After Installation
Soon after installation you should start regular maintenance programme using Bona Wood Floor Cleaner.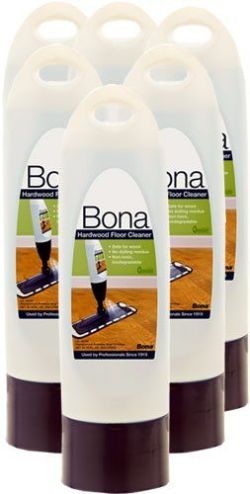 3. Bona Wood Floor Cleaner – Regular Cleaning.
For the regular cleaning of your lacquered floor you can mop it with little water and if you want to use a cleaning product, Bona Wood Floor Cleaner is the best as suited for cleaning of lacquered wooden surfaces.
Dry mop, sweep or vacuum (use a soft brush) to remove loose grit or dirt.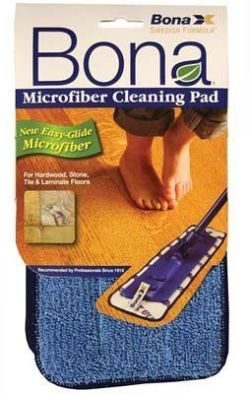 Mist the product in small quantities on the surface and use the mop to spread it. Mop lengthwise of the wood.
Leave the floor to try for around ten minutes after the application.
4. Annual Cleaning With Bona Wood Floor Polish
If you are looking for ready to use waterborne maintenance product especially for use on lacquered wooden surfaces Bona Wood Floor Polish is the best choice. It is reinforced with durable polyurethane that gives extra protection against wear and moisture. The surface keeps its gloss longer and remains beautiful.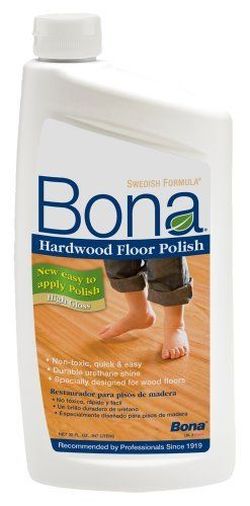 1.Vacuum, sweep or dry mop to remove any dirt.
2.Apply the polish with small drops on the floor. You don't have to dilute it – with 1 litre you can treat up to 50sqm.
3.Spread the Bona Polish over the floor surface with a mop or sponge. The best is to start on one side of the room and work gradually to the other side.
4.Leave the floor to dry for 3-4 hours. Remember to clean the tools with water directly after use.
If you have any further questions regarding Bona cleaning and maintenance products or you are looking for an advice about the best flooring options for your home feel free to contact the ESB sales team. Contact us now to request your no hassle no obligation free samples or come down to our North London showroom for a closer look.