Browsing through interior design magazines, you may be tempted to think about laying a white floor in your home. But there is one thing that may prevent you from doing so – it's the thought about its maintenance. However, in this article we will try to present pros and cons of this flooring type and reassure you that a white floor may not be as difficult to clean and care for as you might think. White wood floor look is a dream of many homeowners, especially because it's versatile and very modern. It can be laid in all rooms and areas of your home and if you make the right choice you will not have to worry that damage will occur in high traffic areas or that it will need special care or maintenance.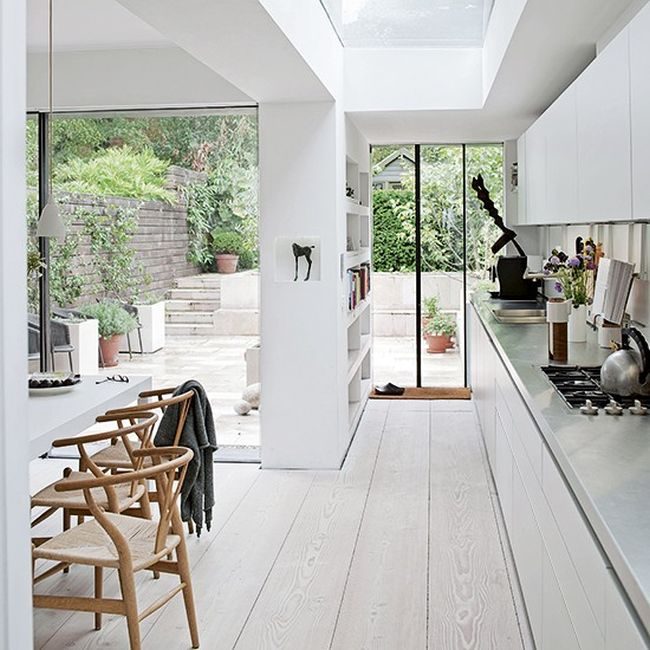 Read on to get a handful of tips and ideas on how to make the right decision, make your dreams about a white floor look come true and, at the same time, avoid stress associated with its maintenance.
Style of your floor
First and foremost, pay attention to choosing the right style of your floor. White wood floors are available in a whole variety of different styles and options. That's perfect for someone who is looking for inspiration and new ideas. But, on the other hand, due to the wealth of available options you may have problems with finding the right one for you, especially if you're choosing a white floor for the first time.
The crucial aspect that needs to be considered when picking the right white wood flooring style for your flat or house is the amount of traffic in the give area.
Secondly, think about how naturally clean you'd like the floor to be. If you're buying a floor for a house where you live with your family, you have kids and possibly pets, it'll surely require taking different factors into consideration when picking your white wood flooring than if you are single and live in a small flat.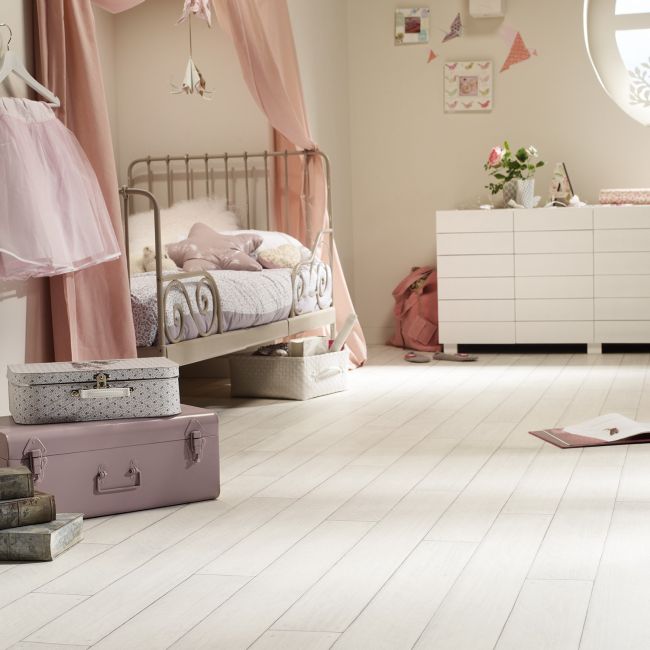 In high traffic areas and in interiors where there is a high risk of dirt and grime being brought directly inside (for instance by children or pets), always get a white wood flooring style which will be convenient and on which dirt will not be that visible, even if you are used to removing it quickly. In such a case it would be a good idea to go for a distressed wood floor which is aged or looks as if it has been sun bleached.
Thanks to having such a floor, you'll save yourself the stress and effort put in trying to make the floor look clean – on such a floor minor stains, footprints or spillages are less likely to be visible. Always take that into account when shopping for a floor.
Right flooring finish
The second major element that you should definitely take into consideration is choosing the finish that will suit you. Both engineered and solid wood floors are available in many different finishes. On the one hand, you're spoilt for choice, but on the other hand, the choice is not as easy as you might expect.
When buying a wood floor you always need to pay attention to picking the proper finish for your home, no matter what shade you went for. But if you picked white wood flooring, you need to especially focus on this aspect and remember not to overlook it.
In low traffic areas, a brushed and hardwax oiled white wood floor will meet your expectations, especially if you're a nature lover. But, if you, for instance, live in a household of 6, with kids, pets and frequent visitors, a lacquered finish will probably be a safer option.
However, lacquered finish also entails the risk of scuffing and scratching. Therefore, you need to make sure the floor you picked is a high-quality product. It's always better to seek the advice of professionals who will recommend the proper finish for your household.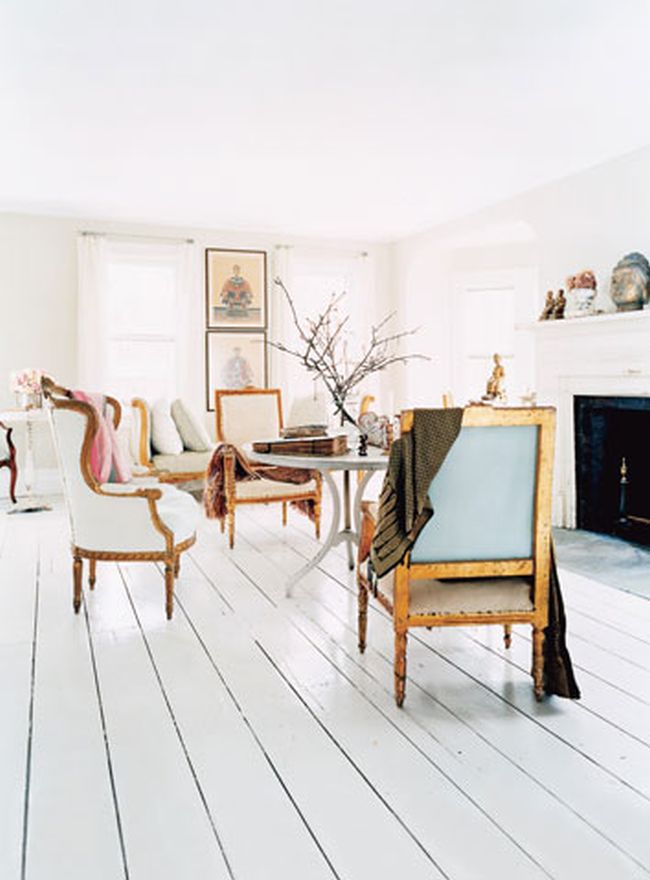 If you're concerned about maintenance, at first pick a white wood floor for low traffic areas only. If you're reading this article and are still uncertain whether white wood flooring is the right option for you, read on for more information that will help you make a conscious decision.
If it's your first time choosing white wood flooring, at first have it fitted in rooms with less traffic. Install the white floor that you've dreamt about for so long in your cosy bedroom or a dining room used only for special occasions – in this way you will be able to check whether it has been the right decision and whether you would like to have such a white floor laid all over your house. It will enable you to take your time and test the choice. Most probably, you'll love it and see that it lives up to your expectations, but it's better if you see it for yourself and that's a perfect way to start.
How to protect it?
The next thing you might have thought about is how to ensure proper protection for your white wood floor. If you've already achieved a white wood floor look that you really wanted, do not forget about protecting it the right way. Always apply the right cleaning methods and properly suited products. Moreover, ensure it has a well topped up finish and do whatever you can to avoid excessive dirt and grime accumulation, by cleaning it on a regular basis.
If a white wood floor is your choice for a hallway or another high traffic area, remember to buy proper indoor and outdoor doormats – in this way the grime and dust will be removed from your shoes and will not get inside – they will not damage the floor or make it look dirty. A more restrictive method would be to always take off shoes before entering the house, which will resolve most maintenance-related problems!