Planning to fit new wood flooring? You're now probably trying to decide whether to do it yourself or to hire someone to do it for you. Everything depends on whether you can afford getting a professional fitter, whether you want to prove yourself and your family that you actually can handle it and most of all whether you've got sufficient time to do it on your own.
But, first of all you need to consider if you have the skills and the tools necessary to successfully implement the flooring project.
If you've decided that you will manage to do the fitting yourself, you might want to use our top tips that will certainly make the whole process easier and help you avoid most common mistakes.
Choosing the Right Flooring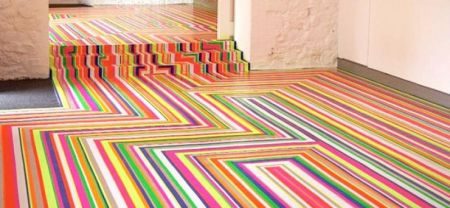 Before ordering the floor, make sure that you got all the things right. Choose the right type of the floor, paying attention to its price, colour, sort of wood and flooring finish. Check if it can be used in areas with high or heavy footfall, if it's the case, and, if necessary, use proper underlay. Check everything twice, as later you'll have no one else to blame but for yourself.
Keep in mind that engineered wood flooring is best for rooms where there are high temperature and moisture level fluctuations.
This type of flooring is also a suitable option if you've got under-floor heating. Then, you need to carefully measure the interiors – in this way you'll avoid ordering too much or too little. Allow for 8% wastage. Remember about any tools or products that you may need to go on with the project, such as glues and additional accessories.
Tools for Flooring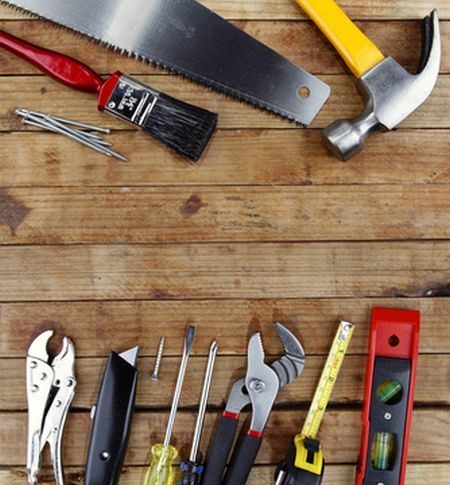 Ensure that you have got all the tools that are required. If that's your first project of this sort, you will probably not have all the equipment necessary for fitting a wood floor. Basic hand tools that you may need will include: a set square, a hand saw, a hammer, a screw driver and a tape measure.
Additional equipment that you may want to use are power tools, for instance a jigsaw, a chop saw and a cordless, power screwdriver. Either buy, borrow or rent them – it all depends on you, but make sure you've got them when you start the fitting process – this will help you avoid unnecessary delays and save your nerves.
Flooring Installation Method
Carefully consider the choice of the installation method. There are various methods of fitting wood flooring, including floating, gluing down, nailing or stapling down. Floating is considered the easiest one, especially for a lay person without much expertise in this field.
This fitting method is less messy as compared to gluing down and is less tedious than nailing or stapling down. Moreover, it's recommended to choose it if you've got under-floor heating. But, if you're still not sure as far as the choice of a method is concerned, get in touch with us or seek advice elsewhere to avoid wood flooring installation mistakes.
How Much Time is Needed for Flooring Installation?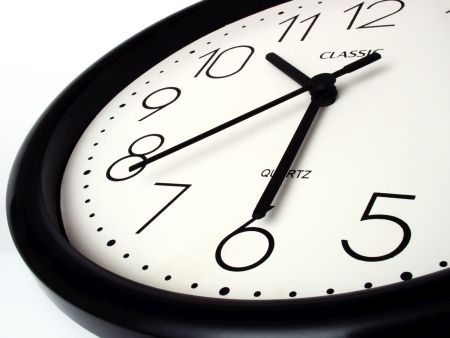 Try to determine the time you will need to carefully do the job without rush. It's better to exaggerate than set aside too little time and then do everything at a breakneck pace. You can easily get frustrated and spoil your other plans if you estimate much less time that is in fact required. By doing so, you can work without rush and the associated stress, avoid disappointment and do yourself and other family members a pleasant surprise if you manage to finish earlier than expected.
Acclimate the Floor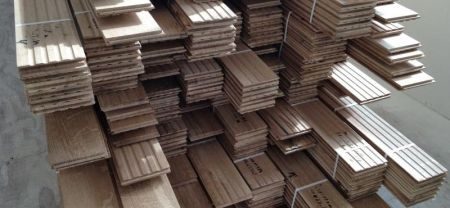 Always remember about acclimatising the boards before fitting. They have to be stored in the room where they are supposed to be laid for up to ten days. As mentioned multiple times in previous articles, you can avoid many problems that occur later on and spoil the final effect.
If the floor has already been properly acclimatised, you can move on to removing all the furniture. For some of us it's obvious, but there have been cases of people who were trying to lay the floor with their furnishings inside. The room simply has to be clear before you start fitting a wood floor.
Prepare the Subfloor
Then, get down to work. Carefully prepare the sub-floor. Ensure that it's ready and you can start laying the new wood floor over it. In the case of a concrete subfloor, it will be required to check its moisture levels prior to fitting the floor and if need be take remedial action. Wooden subfloors in turn require careful consideration – can the new flooring be laid directly over the old wood or do you need to put a layer of ply for improved stability? Browse the archive for more information on how to prepare your subfloor.
Wood Flooring Pre-installation
On completion of the proceedings tasks, the following steps should be followed for installation:
– as the floor is made of wood and is thus prone to expansion due to changes in heat and humidity, it is essential at first to place the planks in the room where they will be laid, to allow the product to adjust to the immediate microclimate, which may differ from the storage area where it has been kept up to that point,
– door frames, and wardrobes must be undercut in order to allow the floorboard to fit under, 
– Open 3-5 packs and mix planks together to ensure an even distribution of colour and character. Boards must also be checked for visible defects before fitting (5%-10% standard industry rate of waste applies).
– Ideally, boards should be laid "end on" to the incoming daylight. The first board should be laid grove to the wall allowing for the expansion of minimum 15mm between the wall and the first board and continue all round with minimum 15mm expansion gap. To give those edges neat and professional look, you can fit beading, skirting boards or scotia to the walls to cover over the gap, while at the doorway this can be hidden by the door profile. All those finishing products are available, at ESB Flooring in Wood Flooring Accessories section.
Depend on the type of flooring you are installing; you can use nail down, glue down, or floating installation. 
Type of Underfloor
The type of underfloor is also essential. If it is timber, a moisture-proof underlay may not be needed, whereas on a concrete and screed ones it will. However, the sort of underlay may also be dictated by the question of whether you have underfloor heating.
Don't Forget about Expansion Gaps
A crucial thing when laying a wood floor is to leave gaps around the perimeter of the room to allow the floor to expand and contract depending on changing ambient conditions. Those expansion gaps should be about 10 to 15 millimetres. The wood will be able to expand and contract without warping, getting messy and you'll avoid boards which start sticking out.
When laying individual boards stagger them. When you finish a row, you'll usually have a short offcut from the last board. By using this board as the first one in the next row, you'll get a natural board staggering effect, thus making the finish look more professional.
Finishing the floor
And last but not least, bear in mind that flooring finish is what counts. When you're close to finishing the fitting process, you will probably want to end the work at that point and walk away without giving the floor a good look or making the finish as good as it gets. Don't leave out this final stage and don't put it off until a later date – what counts in the final effect are the details that should be done meticulously.
Only then, you'll be able to rest assured that the flooring project you've just done is complete and perfect. Do your best and you'll certainly not regret it when you'll be able to admire the results.
One of the first actions you should take before installing the wooden floor is to check the subfloor. Wood flooring can be laid on most types of substrate flooring. You can have to make sure that the subfloor is clean, level, smooth and dry with no wholes and bumps of more than 3mm. You should also make sure that the moisture content doesn't exceed 4% on concrete and 12% on timber-based subfloor. Hardwood flooring should be one of the last things installed on the site. All wet trade works like plumbing, plastering or dry lining walls must be fully dry. Any dumps problems must be remedied in advance of installation taking place. At the installation, and thereafter, conditions should be within the range expected when the building is in use.
In some cases, a slight unevenness can be eased out by the right sort of flooring underlay, but usually, remedial work will be needed on the underfloor itself. This can include getting a product from our accessories ranges to smooth out concrete floors in order to level them up. If you did not do this, the floor could be destabilised.
Finishing off the flooring process
The last board of the first row should be fitted using a puller bar, ensuring a 15 mm expansion gap at the head of the board. Tapping blocks should be used to tap boards together, direct contact of hammer on the board edge is not recommended. Moreover, don't forget about the room corners.
For advice about the best wood flooring for your home, feel free to contact the ESB sales team. Contact us now to request your no hassle no obligation free samples or come down to our North London showroom for a closer look.